SHREVEPORT, La. - A Heat Advisory is in effect for most of the ArkLaTex through Saturday evening according to the Shreveport National Weather Service.  Dangerous levels of mugginess are forecast through at least Saturday and possibly Sunday.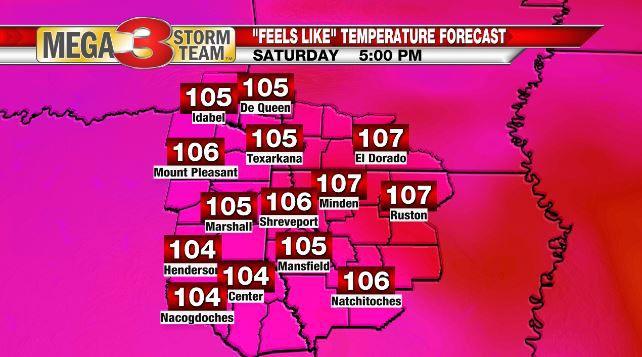 The Heat Index Forecast for Saturday calls for Feels Like Temps above 105.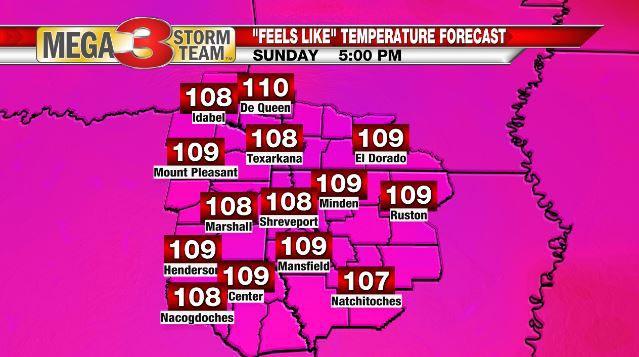 These values may approach 110 on Sunday.
Try to get your outdoor activities done early each day.  Hydrate and take frequent shade or air conditioning breaks.
Keep up to date on our ArkLaTex Weather with ktbs.com, the KTBS 3 Weather App., the 24 Hour Weather Channel (Digital 3.2), KTBS 3 and KPXJ CW 21.