SHREVEPORT, La. - The National Hurricane Center is tracking a tropical disturbance in the Bay of Campeche, with a tropical depression likely to form by Thursday or Friday.
There's still uncertainty with the forecast, because it's still a couple of days from organizing.
Current global model runs show the system starting to move north into the central Gulf on Thursday and then into the north/northwest Gulf on Friday. They show the system developing and moving inland Saturday somewhere around southeast Texas or southwest Louisiana.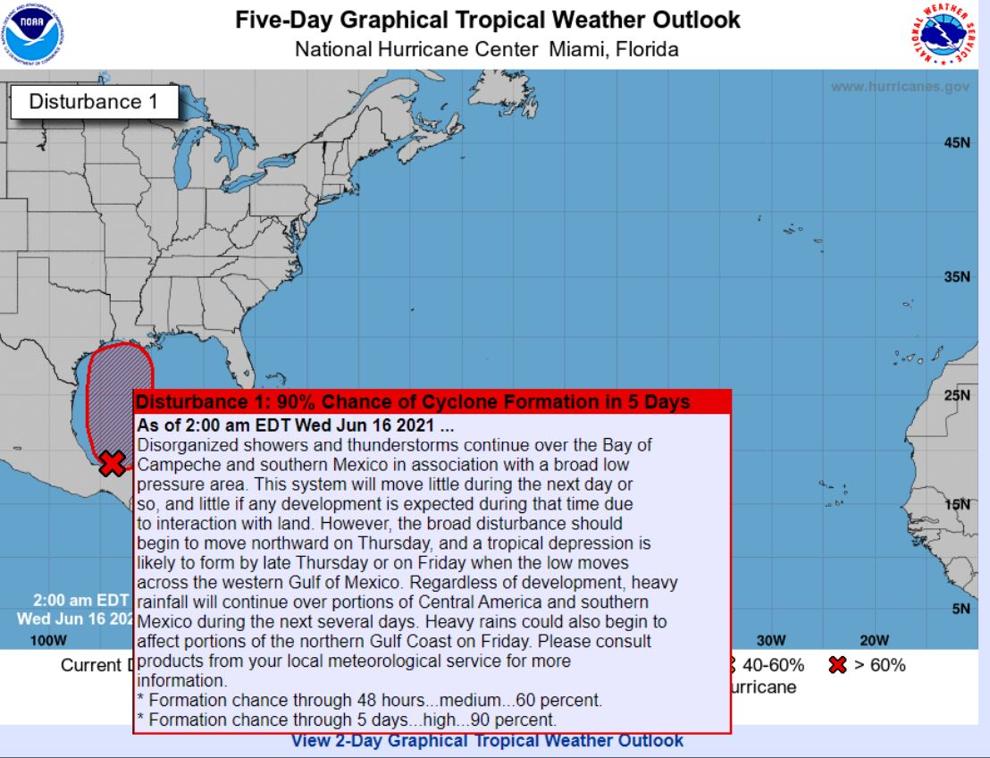 But even if the system stays messy or ends up in a different landfall spot, we're likely looking at heavy rain along Gulf Coast starting as early as Friday until Sunday. It remains to be seen what kind of impact the ArkLaTex will see from the system.
The latest forecast indicates the potential for widespread 5+ inches of rain in areas impacted the most.
Only time will tell where the heaviest rain will occur.
RELATED CONTENT - Click here for the very latest MEGA 3 StormTeam forecast
STAY CONNECTED
It's easy to be weather-wise. Keep up with all of the very latest weather developments with the MEGA 3 StormTeam. Joe Haynes, Brian Fowler and Patrick Dennis are always on stand-by to help you ride out the storm and keep you and your family safe. You'll also want to arm yourself with the MEGA 3 StormTeam app available for Apple and Android devices. When necessary, look for LIVE coverage on all of your KTBS 3 Now connected devices including KTBS 3.2 and ktbs.com.
Also, use #ktbswx on social media to report damage, flooding or post images and video. Please remember, SAFETY FIRST.