SHREVEPORT, La. - A weather pattern change will give us mild to warm conditions with showers and storms late this week.  As of Monday evening, a disturbance in southern Alaska was headed our way.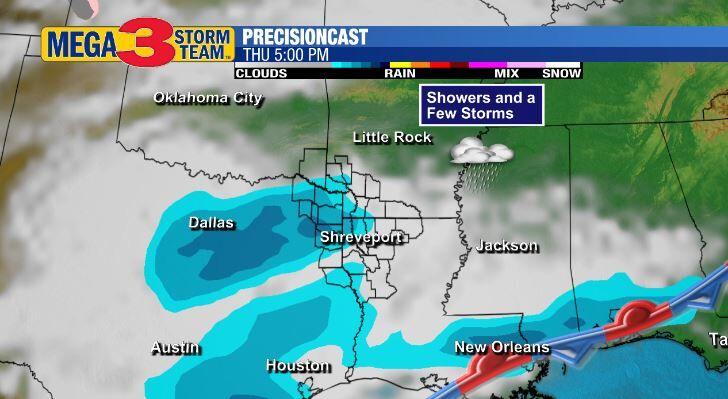 This could bring showers beginning Thursday afternoon.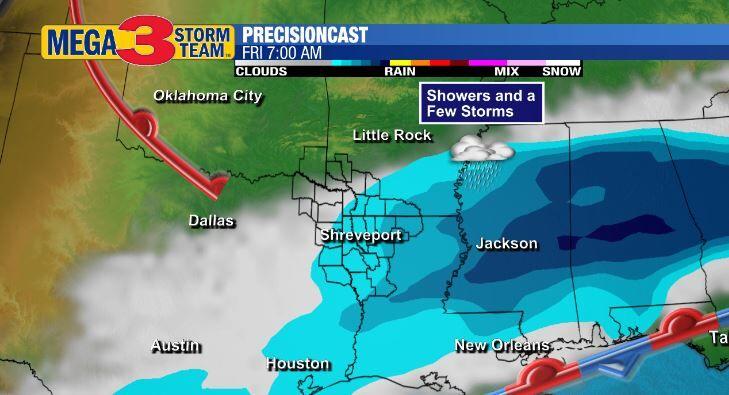 These may last through Friday morning.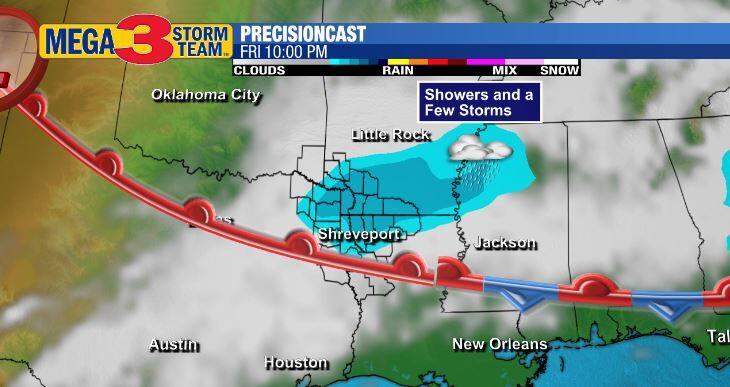 Rain could return Friday night.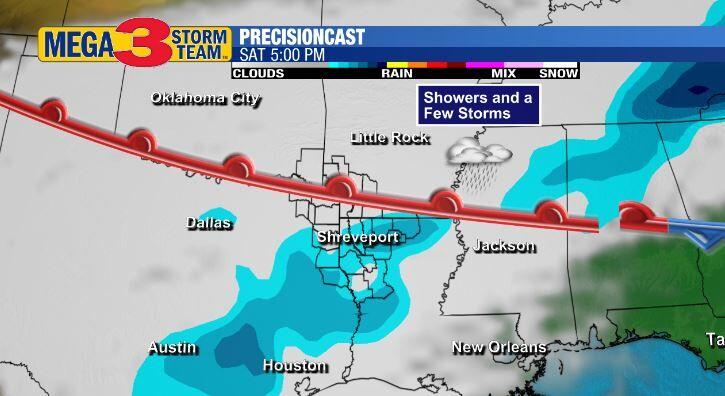 And last through Saturday.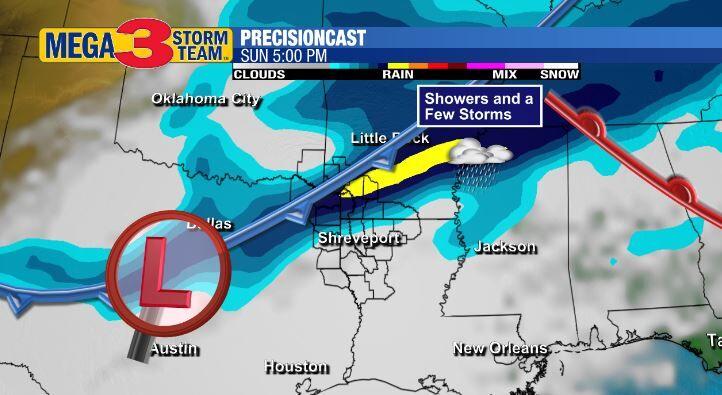 Another disturbance could push a cold front down our way with showers and storms on Sunday.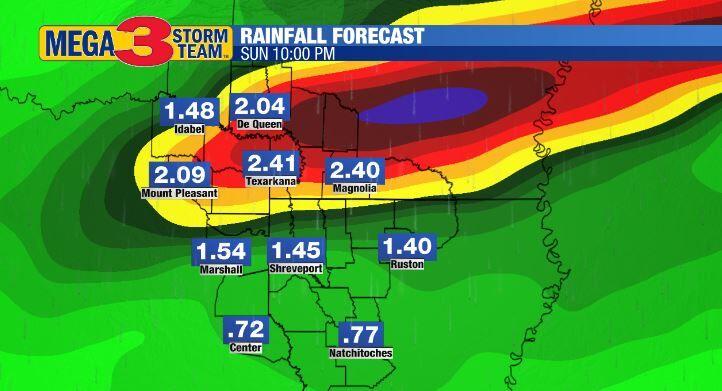 Total rain amounts for Thursday - Sunday may add up to an a couple of inches or better.
RELATED CONTENT - Click here for the very latest MEGA 3 StormTeam forecast
STAY CONNECTED
It's easy to be weather-wise. Keep up with all of the very latest weather developments with the MEGA 3 StormTeam. Joe Haynes, Brian Fowler and Patrick Dennis are always on stand-by to help you ride out the storm and keep you and your family safe. You'll also want to arm yourself with the MEGA 3 StormTeam app available for Apple and Android devices. When necessary, look for LIVE coverage on all of your KTBS 3 Now connected devices including KTBS 3.2 and ktbs.com.
Also, use #ktbswx on social media to report damage, flooding or post images and video. Please remember, SAFETY FIRST.