SHREVEPORT, La. - Sunday's rare snow storm dumped quite a lot of wet snow on the ArkLaTex.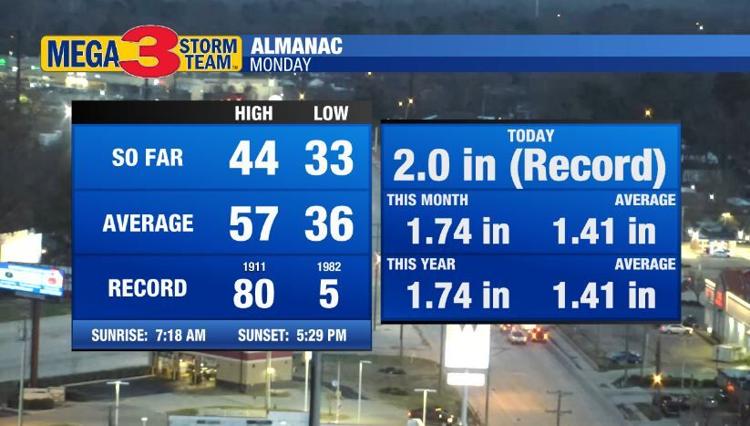 In fact, a daily snowfall record occurred at the Shreveport National Weather Service.  They picked up two inches which shattered the old record from 2011 of a trace.  The weather service has been keeping snowfall data since 1871.
The KTBS 3 Weather Watchers also measured big snow.  Here are some of their totals.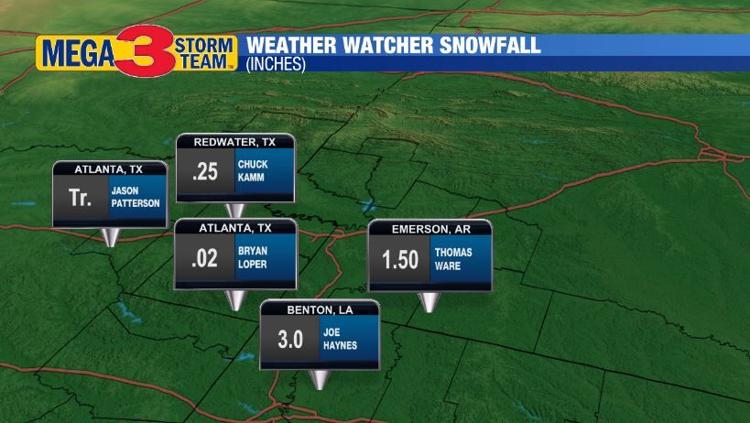 Northern sections recorded the least amounts of the white stuff.  Jason Patterson in Atlanta picked up only a trace.  On the other hand, Thomas Ware did see about an inch and a half.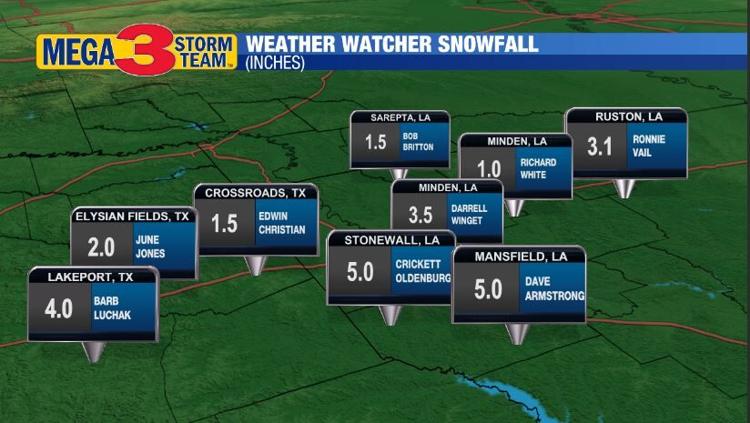 Amounts more than doubled near the I-20 corridor.  Cricket Oldenburg and Dave Armstrong in DeSoto parish both registered 5 inches of snow.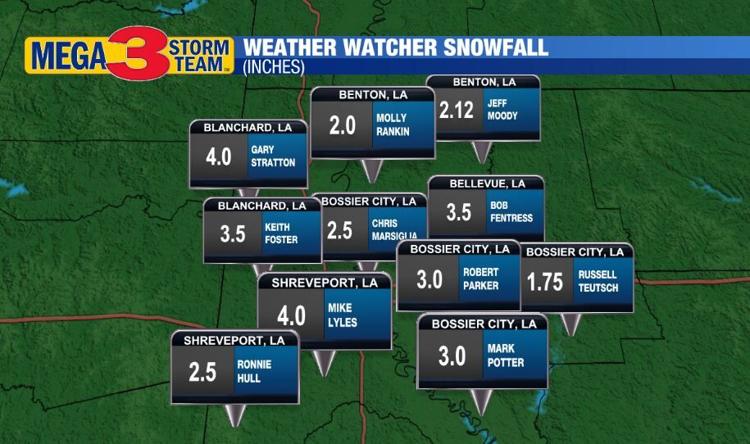 Metro Shreveport/Bossier City snow totals ranged from nearly 2 inches for Russell Teutsch in Bossier City to 4 inches in Shreveport according to Mike Lyles.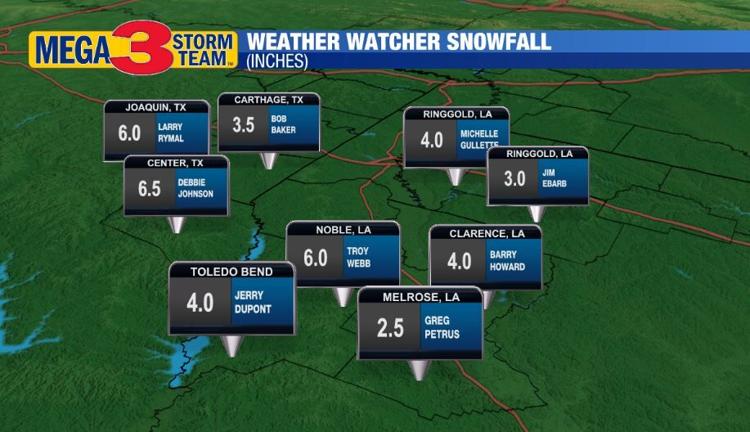 Toledo Bend picked up the most snow.  Debbie Johnson in Center, Texas had 6.5 inches followed by Larry Rymal in Joaquin with 6 inches and Troy Webb from Noble with 6 inches.
Thanks weather watchers for your snow reports.  To join our team and represent your community on our maps, sign up here and then send us your data.