SHREVEPORT, La - The winter weather storm could make driving situations dangerous Sunday night and especially on Monday morning. The Shreveport Fire Department Chief of Training John Lane and Louisiana State Police gave KTBS tips on driving in unsafe conditions that we are expecting to see.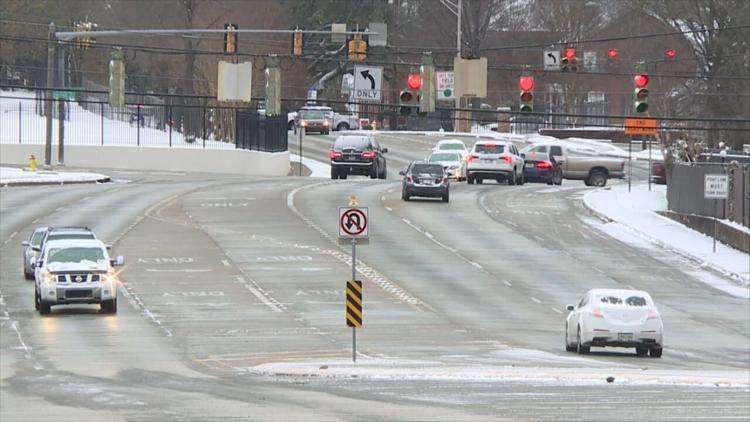 Driving tips for winter weather:
Avoid unnecessary travel
Get your car serviced and make sure tires are properly inflated
Increase your following distance behind other vehicles
Slow down when driving. Give yourself extra time to get to your destinations
Avoid bridges/ overpasses that may build up ice/ freeze during cold weather
Anticipate stops (such as stop signs and traffic signals) and brake gently while stopping
Wear a seat belt
Use low beam headlights if it is raining or sleeting
Do not use cruise control
If you skid, take your foot off the acceleration and steer into the skid until you gain control
Bring Blankets, flashlights, jumper cables and flares for roadside emergencies
Home tips for winter weather:
Do not place anything within three feet of a fireplace, wood heathers or space heaters
Do not plug more than one heating source into an extension cord
Do not run cords under a carpet, mattress, etc.
Make sure cords are not old, frayed or have exposed wire
Chief Lane also noted December through February is when they see more house fires. You can get a free smoke detector by calling 318-673-6740 and they will come to install a smoke detector for you.
If you experience difficulties or witness hazardous situations while on the highway, you may notify the nearest State Police Troop by dialing *LSP (*577) from your cell phone. Continue to monitor LSP's social media accounts (Facebook and Twitter) for the latest information regarding current traffic advisories, roadways conditions, and other significant information.