SHREVEPORT, La. - Neal Cowen of Cowen Studios sent us this Hole Punch Cloud picture.  He indicated that his son who works for NOAA in Anchorage, Alaska said it was fairly rare.
Hole Punch Clouds occur when jets fly through mixed phase clouds composed of super cooled water droplets and ice crystals like this morning's Alto-Cumulus clouds.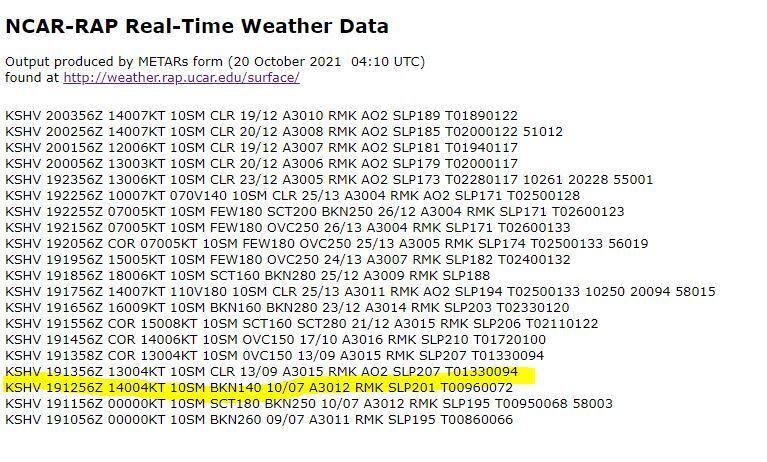 The METAR observations at the Shreveport National Weather Service showed the Alto-Cumulus deck was at 14,000 Feet.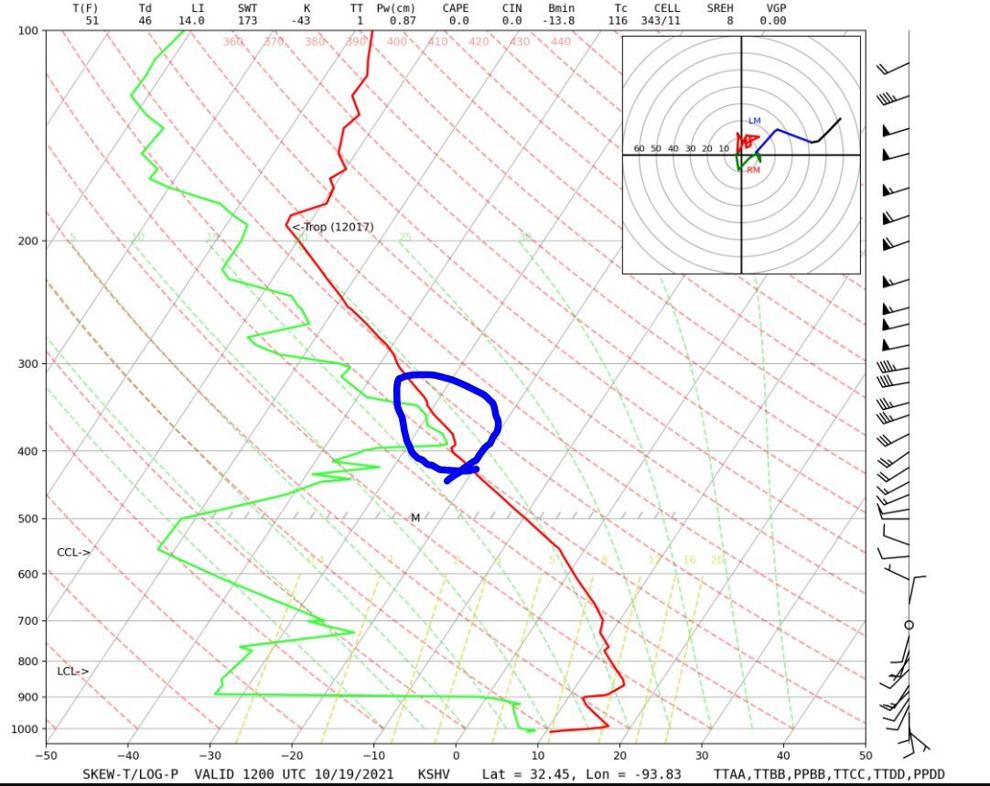 The Skew-T/Log-P Diagram from the 12Z Weather Balloon launch indicated cloud temperatures were near -25 C or -13 F.
The pressure drop and turbulent mixing behind the jet caused a sub saturated environment for the water droplets and a super saturated existence for the ice crystals.  Thus, the ice crystals grew and fell from the clouds as snow while the water droplets evaporated.  The combination left a hole in the cloud...a Hole Punch Cloud.