SHREVEPORT, La. - Today was the hottest day so far this year.  According to the Shreveport National Weather Service, the mercury climbed to 102 in Shreveport.  That was 3 degrees shy of tying a record and 7 above average.
Today was the third day in a row of 100 degree plus readings.  7 is considered average during the summer.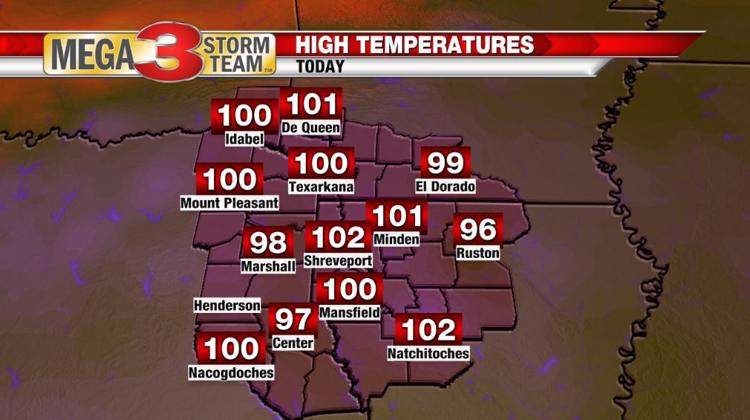 Most of the automated sites across the ArkLaTex ended up over 100.
Many of the weather watchers also reported highs above the century mark: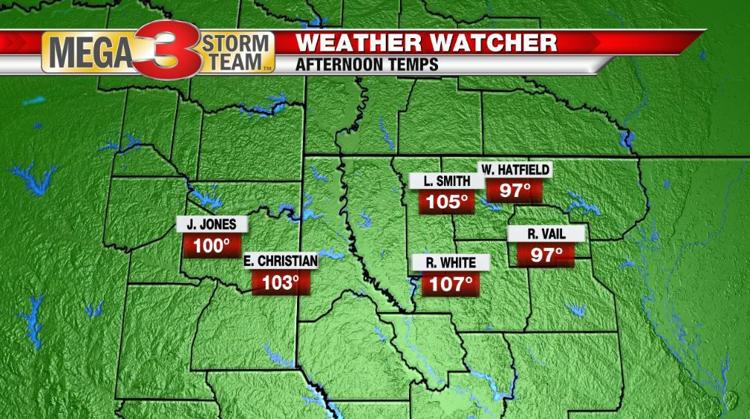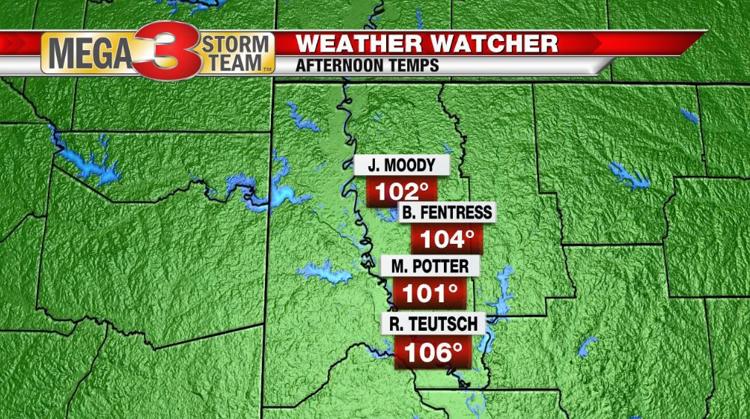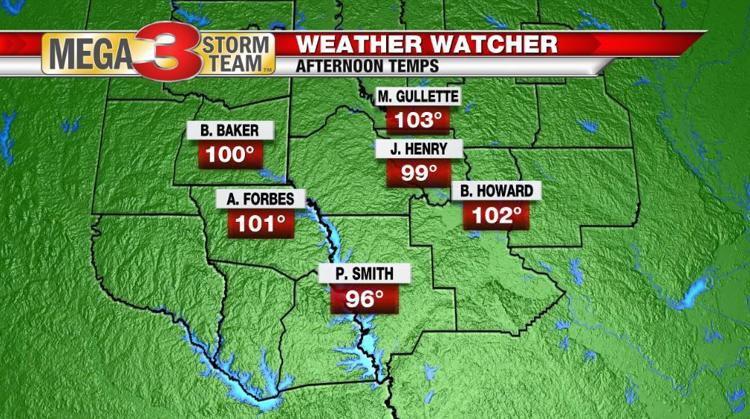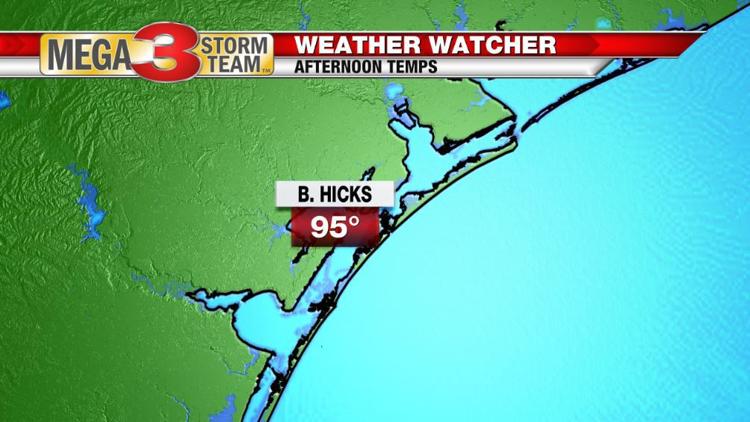 Join our KTBS 3 Weather Watchers by registering here.  Then, send us your weather data.  High and low temperatures plus rainfall would be a big help.