SHREVEPORT, La. - Off and on heavy downpours occurred all day Saturday.  Mega 3 Storm Team Doppler Radar continued to show significant rain Saturday evening.
As a result, Flash Flooding occurred in Panola County.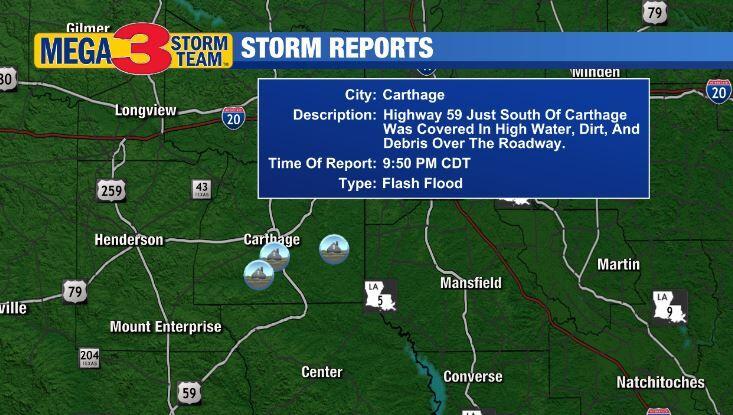 Highway 59 south of Carthage was under water at 9:50 p.m.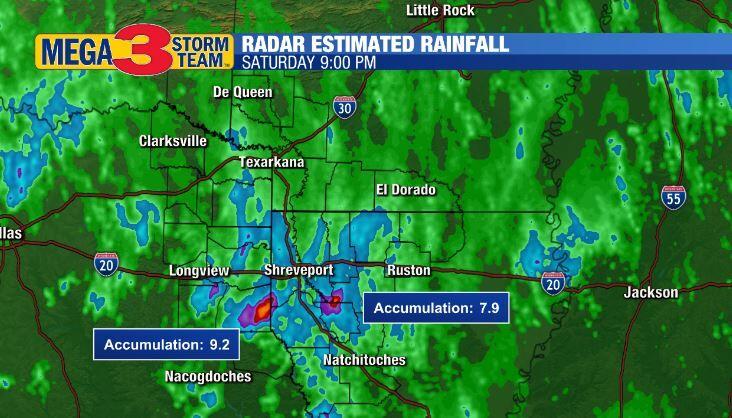 An estimated 10 inches of rain fell there over the past 24 hours (Shreveport National Weather Service Dual Pol Doppler Radar).  Nearly 8 inches accumulated in western Bienville Parish.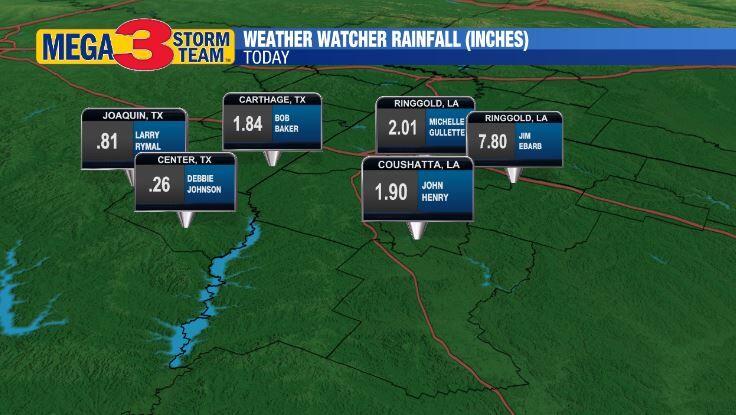 KTBS 3 Weather Watcher, Jim Ebarb near Ringgold picked up 7.8 inches of rain Saturday with nearly 5 falling from 3:30 p.m. to 6:30 p.m.  Flash Flooding also happened in his area.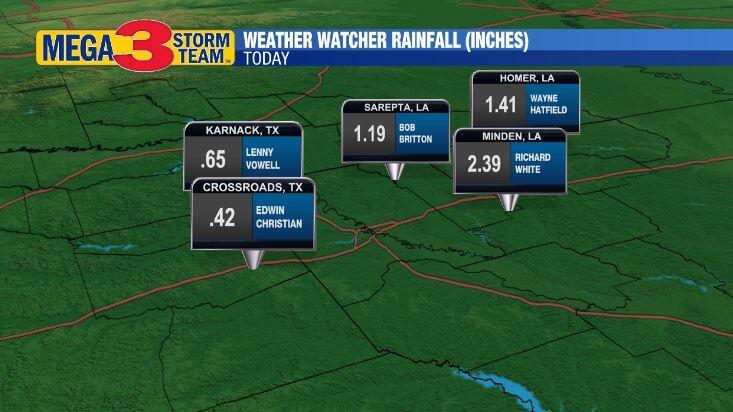 Rain amounts just north were considerably less, but significant.  Richard White in Minden picked up nearly two and a half inches.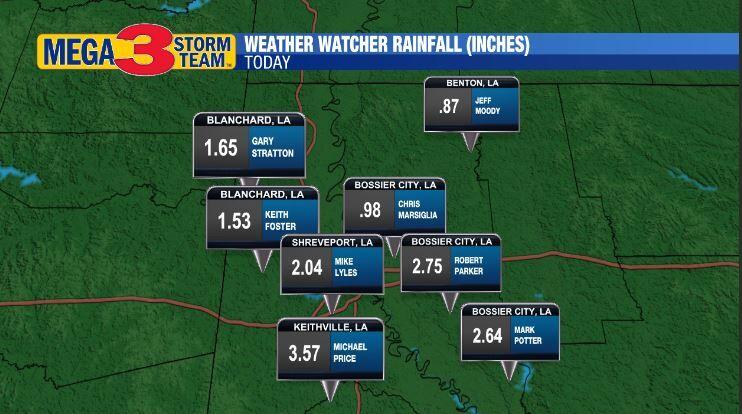 Keithville just south of the metro area was over three and a half inches according to Michael Price.  Mike Lyles in Shreveport had a little over 2 inches.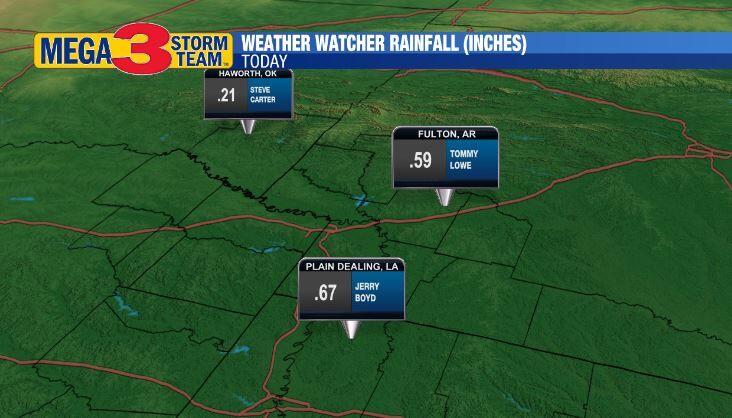 Rainfall was much lighter over northern sections.  Jerry Boyd in Plain Dealing had just .67 inches.
Sunday is expected to be another wet day with additional heavy downpours.  The rain may last into the middle of next week!
RELATED CONTENT - Click here for the very latest MEGA 3 StormTeam forecast
STAY CONNECTED
It's easy to be weather-wise. Keep up with all of the very latest weather developments with the MEGA 3 StormTeam. Joe Haynes, Brian Fowler and Patrick Dennis are always on stand-by to help you ride out the storm and keep you and your family safe. You'll also want to arm yourself with the MEGA 3 StormTeam app available for Apple and Android devices. When necessary, look for LIVE coverage on all of your KTBS 3 Now connected devices including KTBS 3.2 and ktbs.com.
Also, use #ktbswx on social media to report damage, flooding or post images and video. Please remember, SAFETY FIRST.