SHREVEPORT, La. - Above average heat occurred across the ArkLaTex Monday.  In Shreveport, the high was 100.  Average is 95 according to the Shreveport National Weather Service.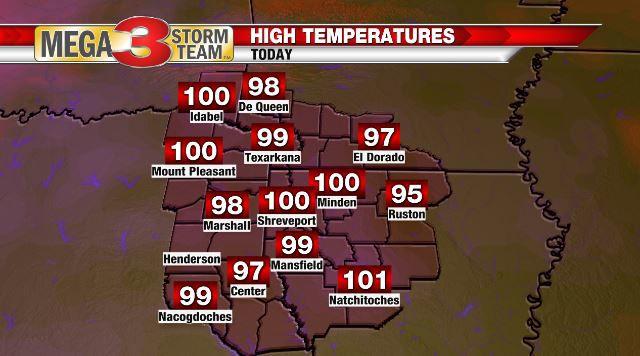 Elsewhere, many of the automated weather stations registered over 100 degrees including Idabel, Mt. Pleasant, Minden and Natchitoches.
Many of the KTBS 3 Weather Watchers recorded highs over the century mark too.  Here are some reports: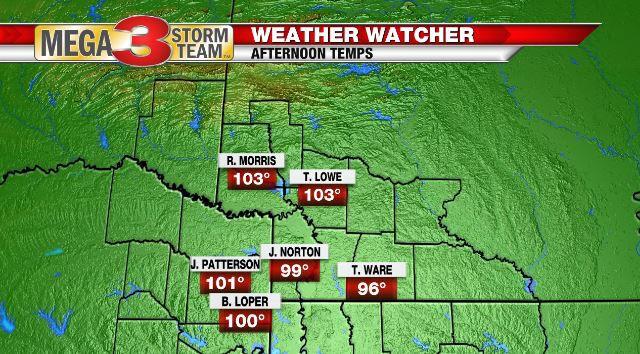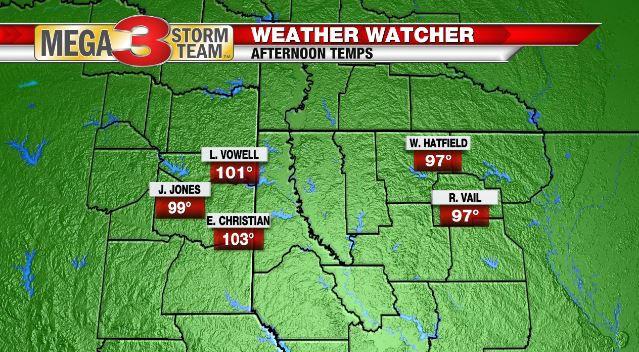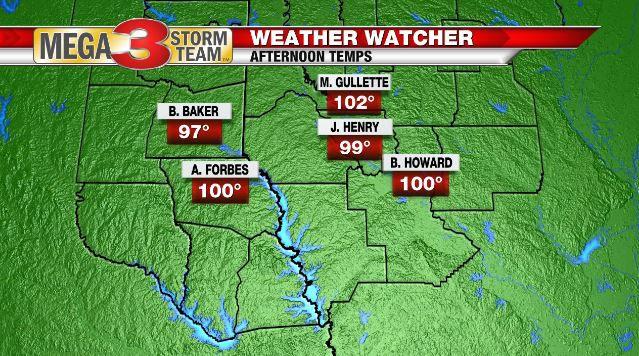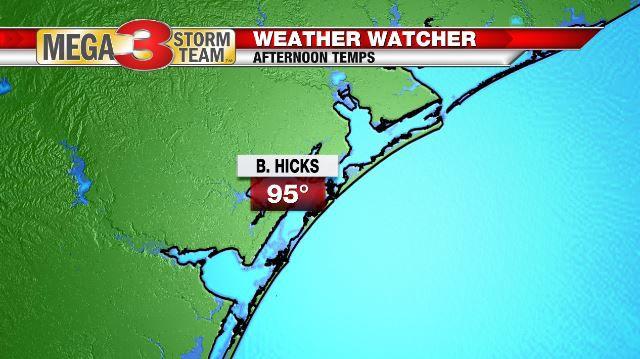 Want to join our ever growing group of KTBS 3 Weather Watchers?  Just click here to register and send us your temps and rainfall.