Hurricane Sally intensified into a Category 2 Hurricane Monday afternoon in the northern Gulf of Mexico east of the Mississippi river delta.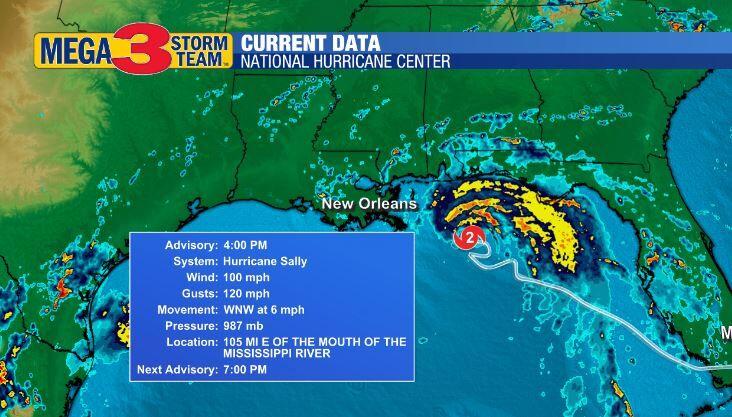 Winds jumped from 65 mph early Monday to 100 mph with higher gusts by the afternoon.  Movement was slow to the northwest at 6 mph.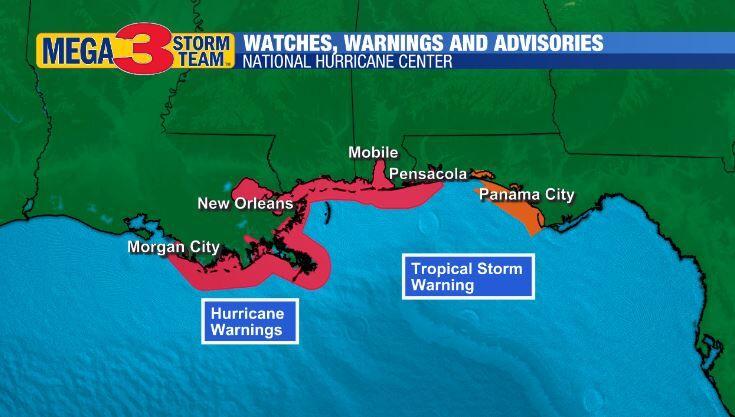 Hurricane Warnings were issued from Morgan City, Louisiana to Pensacola, Florida as 74 mph winds are forecast in the next 24 hours.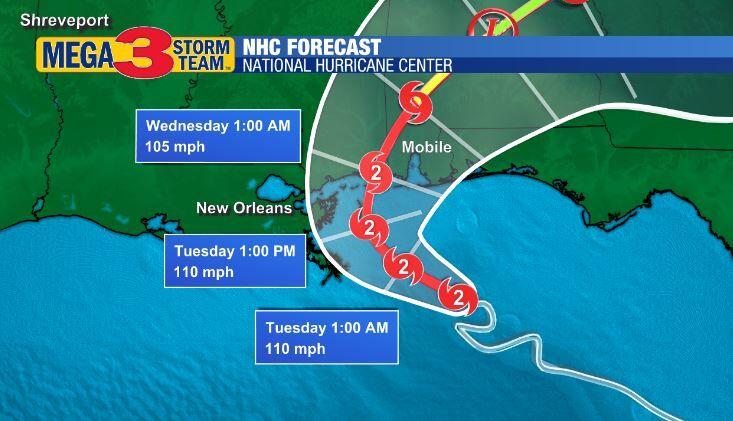 The official forecast has a possible landfall by early Wednesday morning from near the Mississippi/Alabama border.  But, with the uncertainty, the eye could move over southeast Louisiana Tuesday or arrive near Pensacola early Wednesday.
Track Hurricane Sally with the KTBS 3 Hurricane Tracker.
Stay Connected
RELATED CONTENT - Click here for the very latest MEGA 3 StormTeam forecast
It's easy to be weather-wise. Keep up with all of the very latest weather developments with the MEGA 3 StormTeam. Joe Haynes, Brian Fowler and Neil Shaw are always on stand-by to help you ride out the storm and keep you and your family safe. You'll also want to arm yourself with the MEGA 3 StormTeam app available for Apple and Android devices. When necessary, look for LIVE coverage on all of your KTBS 3 Now connected devices including KTBS 3.2 and ktbs.com.
Also, use #ktbswx on social media to report damage, flooding or post images and video. Please remember, SAFETY FIRST.