Tropical Storm Iota was spinning over El Salvador Tuesday evening as shown by the satellite image.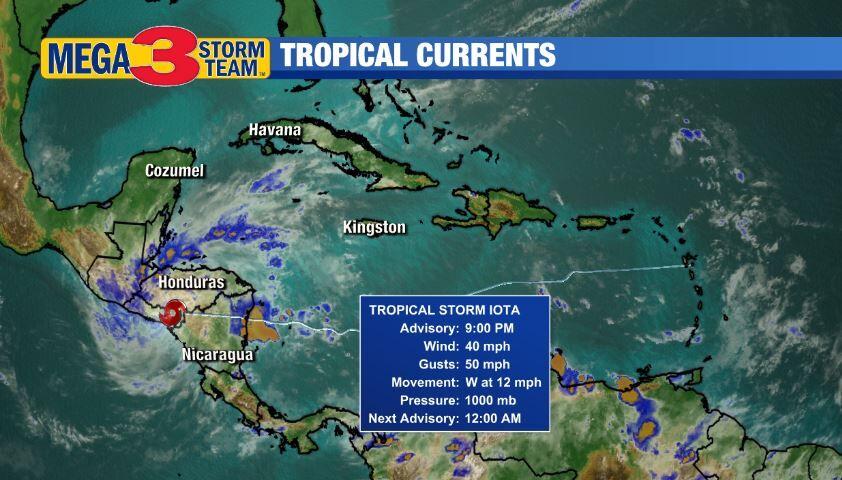 Winds dropped from Category 4 Hurricane strength or 155 mph 24 hours ago to minimal Tropical Storm intensity or 40 mph late Tuesday.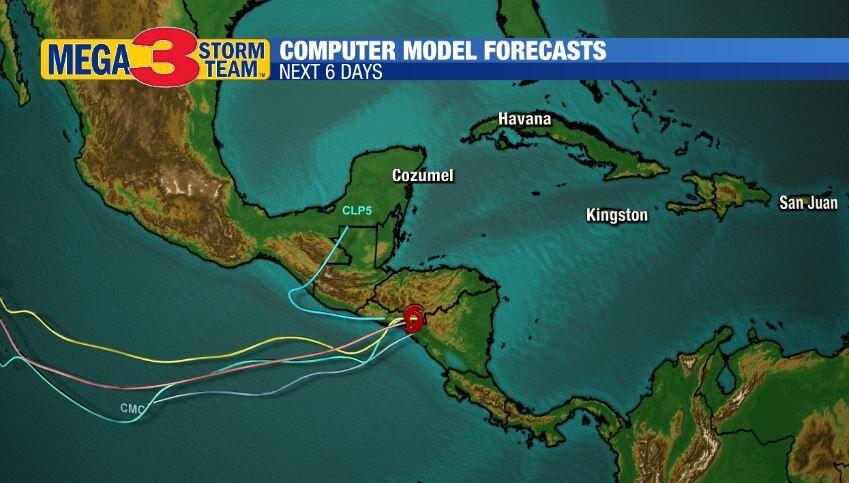 Computer Model Forecasts show the remnants of Iota moving out into the Pacific Ocean as early as Wednesday.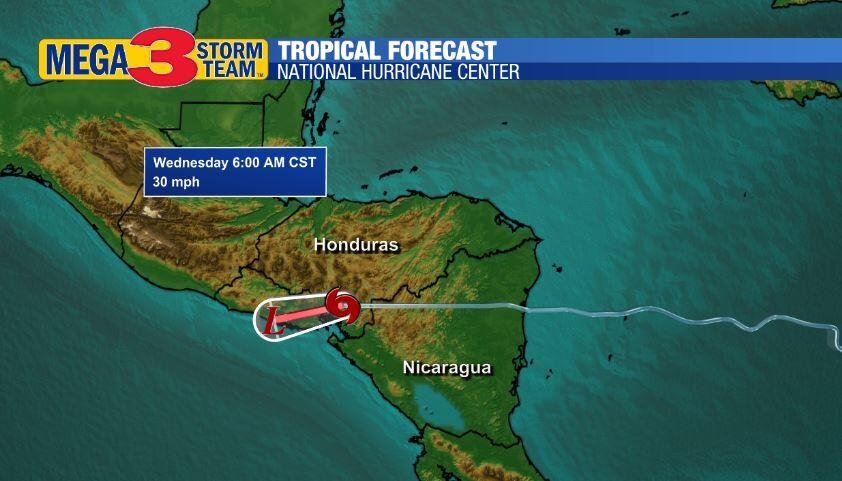 The National Hurricane Center agrees.
Track Iota with the KTBS 3 Hurricane Tracker.
RELATED CONTENT - Click here for the very latest MEGA 3 StormTeam forecast