The eye of Major Hurricane Eta moved on shore near Puerto Cabezas, Nicaragua at about 3 p.m. Tuesday.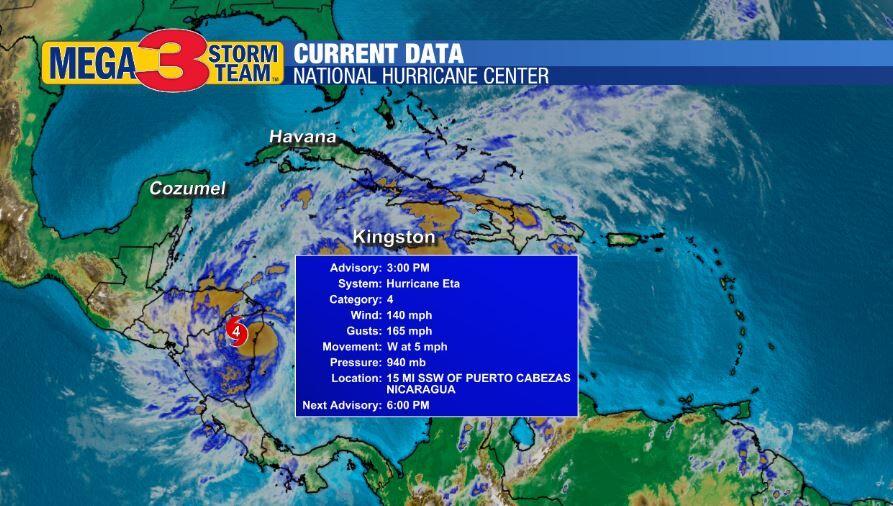 The National Hurricane Center had the storm as a Category 4 with 140 mph winds and higher gusts.  Movement was west at 5 mph.
A possible storm surge may have been as high as 18-21 Feet causing catastrophic flooding!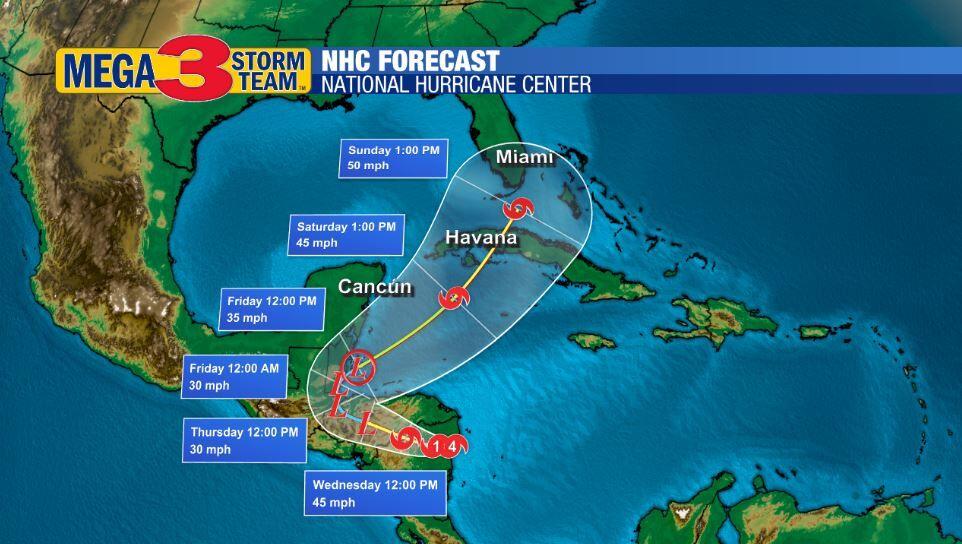 The forecast calls for Eta to move inland for a few days dropping torrential rains.  Then, the system reemerges in the Caribbean by the weekend.  At that time, it may head toward Cuba and Florida.
There is much uncertainty in the extended forecast.  Get the latest from the KTBS 3 Hurricane Tracker.