Satellite Imagery late Monday evening shows Hurricane Iota battering Nicaragua.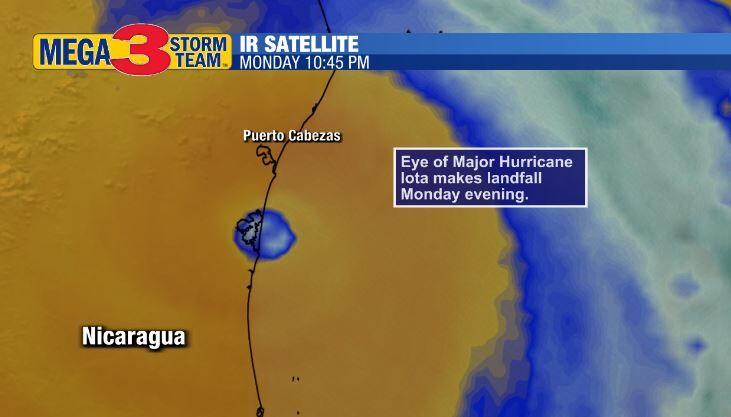 The eye came ashore about 10:45 p.m.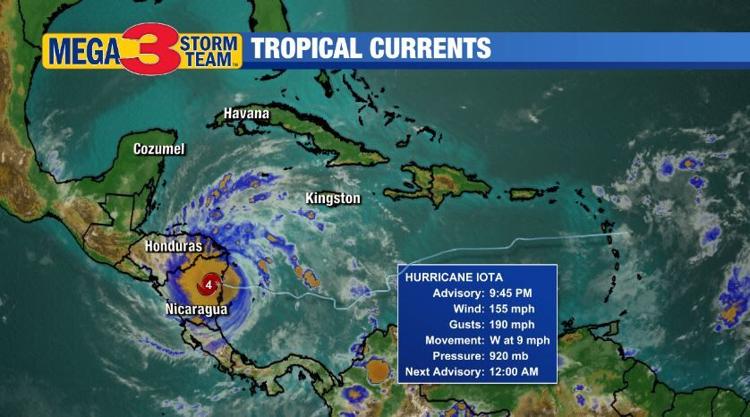 According to the National Hurricane Center, winds were sustained at 155 mph with gusts over 190 mph!  A 15 to 20 Foot storm surge was expected at landfall.  Near 30 inches of rain could occur during the next few days.
The forecast shows the storm weakening rapidly as it moves west into the mountains of central America.
Iota is not expected to affect the ArkLaTex.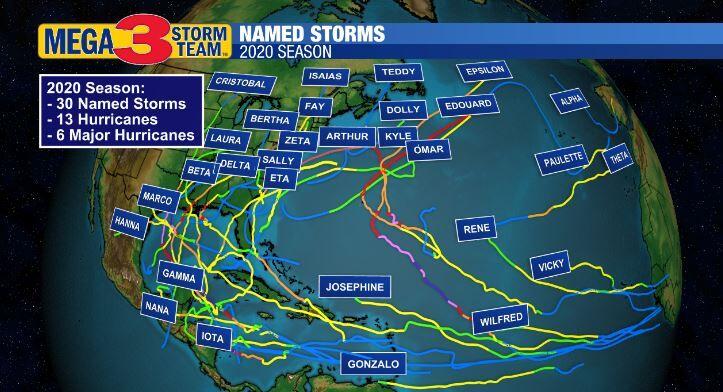 This storm is the 30th named, 12th hurricane and 6th major of the 2020 season.  It's also the latest Category 5 Hurricane to ever form in the Atlantic Basin.
Follow this storm and the rest of the tropics with the KTBS 3 Hurricane Tracker.