Two tropical storms are roaming the Atlantic Basin:  Hanna in the Gulf of Mexico and Gonzalo in the western Atlantic.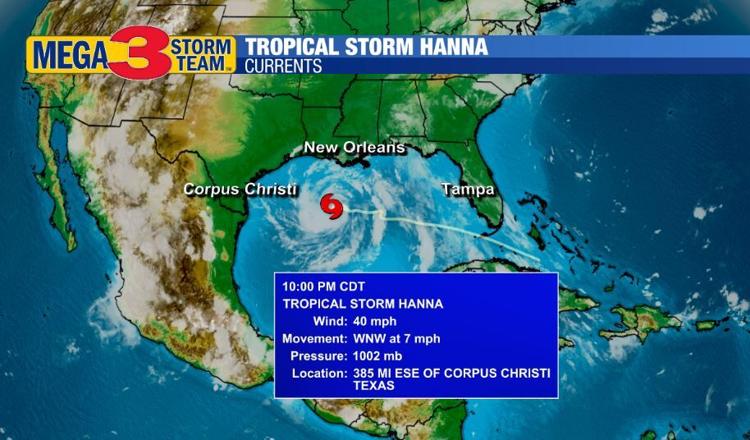 Hanna has 40 mph winds and is moving toward the south Texas coast.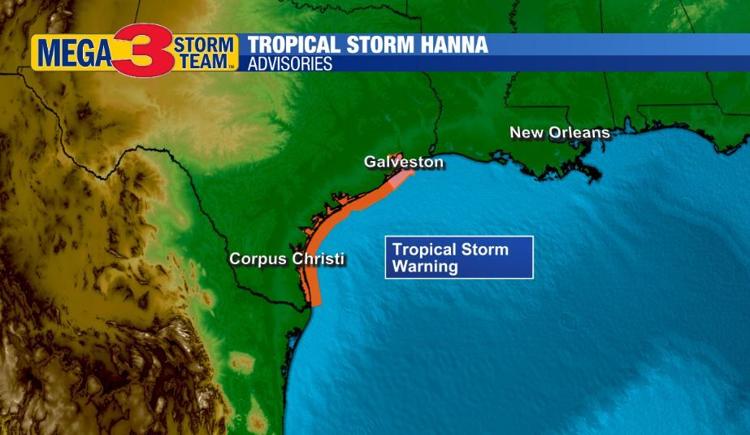 Tropical Storm Warnings are in effect.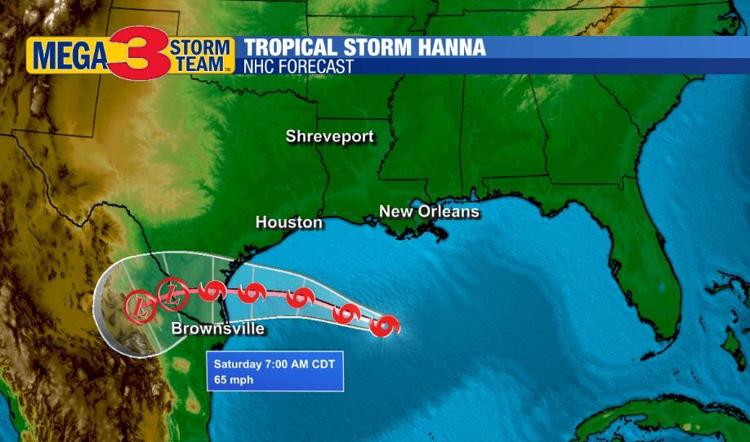 The National Hurricane Center is forecasting landfall on Saturday.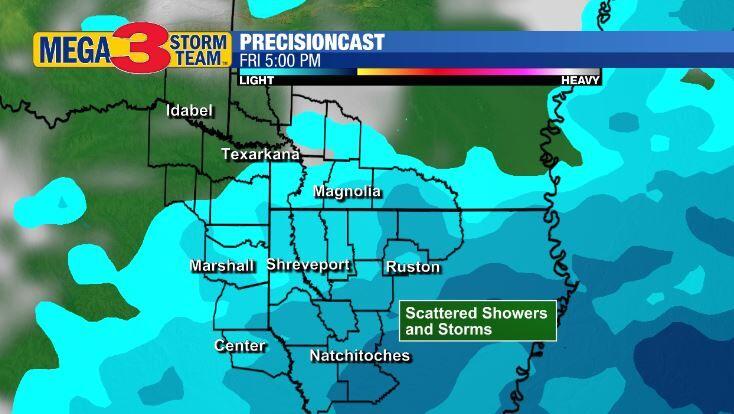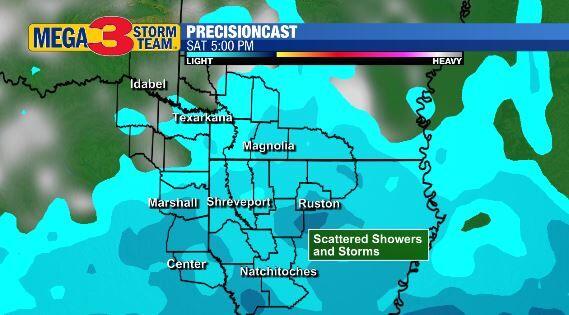 The outer rain bands are projected to bring showers and storms to the southern part of the ArkLaTex both Friday and Saturday.
Get the latest on Hanna and the rest of the tropics with the KTBS 3 Hurricane Tracker.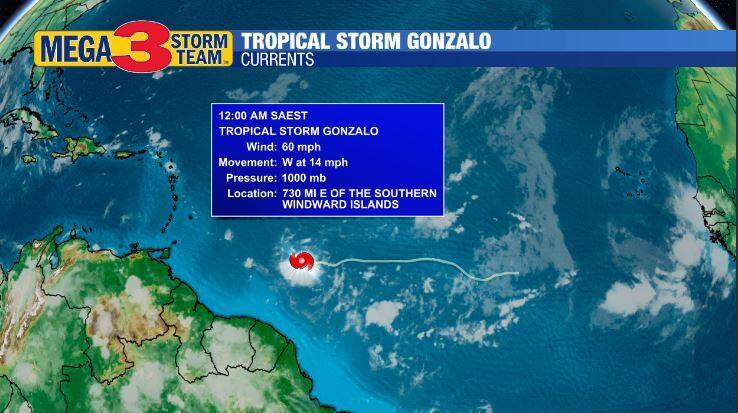 Tropical Storm Gonzalo is becoming better organized.  Winds are at 60 mph.  The estimated pressure is falling.  Movement is still toward the Windward Islands.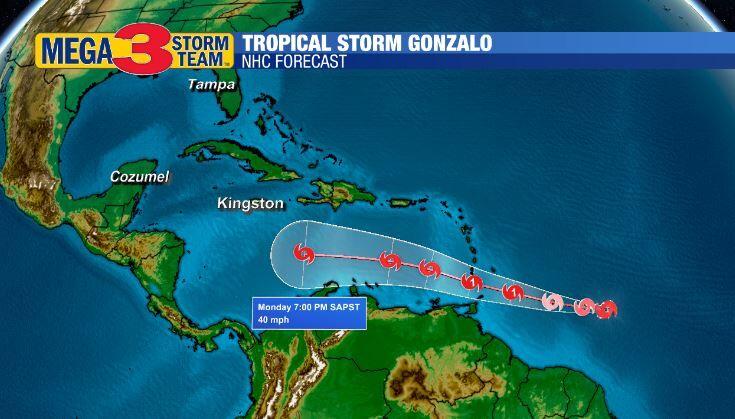 Gonzalo could become a hurricane on Friday.  Some weakening is possible by next week as the storm crosses the Caribbean.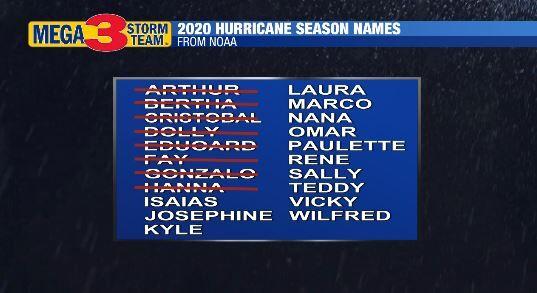 Both Gonzalo and Hanna are record storms.  It's the first time we've been this far into the named storms in July!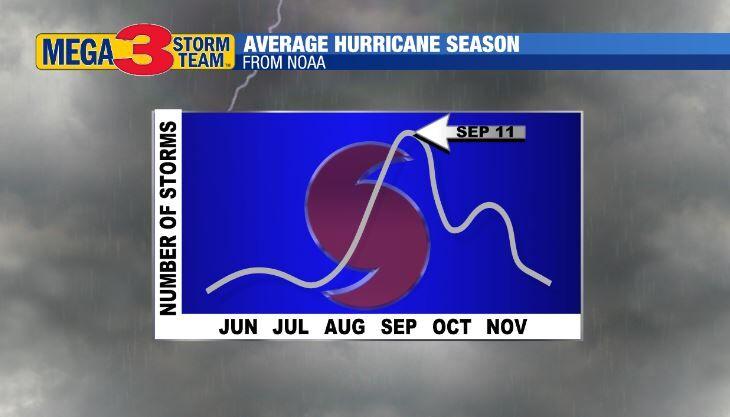 The peak of the season is still over a month away!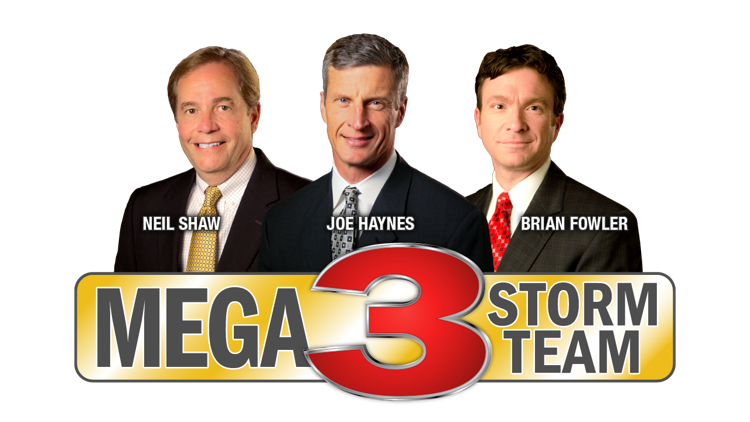 RELATED CONTENT - Click here for the very latest MEGA 3 StormTeam forecast
It's easy to be weather-wise. Keep up with all of the very latest weather developments with the MEGA 3 StormTeam. Joe Haynes, Brian Fowler and Neil Shaw are always on stand-by to help you ride out the storm and keep you and your family safe. You'll also want to arm yourself with the MEGA 3 StormTeam app available for Apple and Android devices. When necessary, look for LIVE coverage on all of your KTBS 3 Now connected devices including KTBS 3.2 and ktbs.com.
Also, use #ktbswx on social media to report damage, flooding or post images and video. Please remember, SAFETY FIRST.