Sub-Tropical Depression #4 developed Monday afternoon about 300 miles east of New England.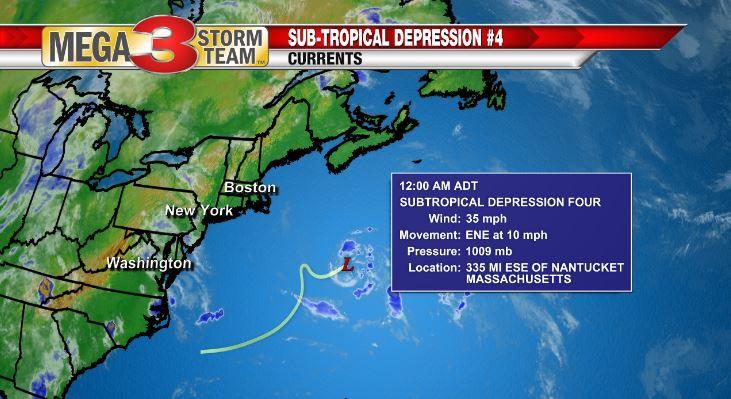 As of Monday evening, the storm which exhibited both tropical and mid-latitude cyclone characteristics had 35 mph winds and was moving northeast at 10 mph.
The National Hurricane Center forecast calls for it to move away from North America in the coming days.  This storm is not a threat to the ArkLaTex.
Stay up to date on the tropics with the KTBS 3 Hurricane Tracker.
Stay Connected
RELATED CONTENT - Click here for the very latest MEGA 3 StormTeam forecast
It's easy to be weather-wise. Keep up with all of the very latest weather developments with the MEGA 3 StormTeam. Joe Haynes, Brian Fowler and Neil Shaw are always on stand-by to help you ride out the storm and keep you and your family safe. You'll also want to arm yourself with the MEGA 3 StormTeam app available for Apple and Android devices. When necessary, look for LIVE coverage on all of your KTBS 3 Now connected devices including KTBS 3.2 and ktbs.com.
Also, use #ktbswx on social media to report damage, flooding or post images and video. Please remember, SAFETY FIRST.