SHREVEPORT, La. - The Storm Prediction Center has the southern ArkLaTex under a Marginal Risk of severe storms for late Tuesday.  Hail and gusty winds are possible.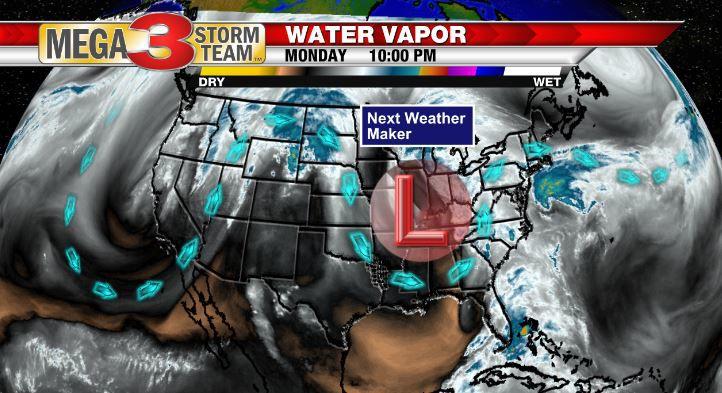 A storm system in Illinois late Monday evening is the potential culprit.  A northerly jet stream is forecast to push the system close to our area over the next few days.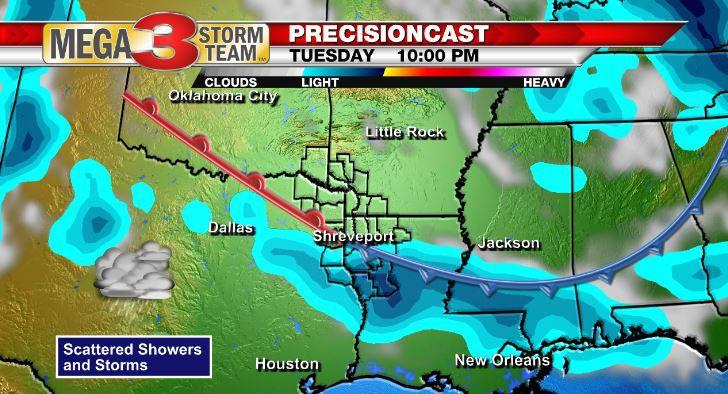 At the surface, the computer models push a back door or weak cold front into the ArkLaTex from the northeast.  This boundary could trigger isolated to widely scattered storms south of I-20 late Tuesday.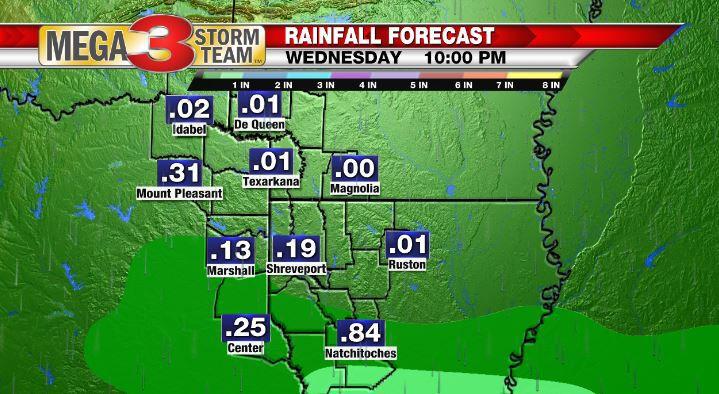 Moisture to feed the storms should be limited.  But, some heavier downpours in Toledo Bend can't be ruled out.  Forecast rain amounts could be higher over southern sections as shown.
Stay Connected
RELATED CONTENT - Click here for the very latest MEGA 3 StormTeam forecast
It's easy to be weather-wise. Keep up with all of the very latest weather developments with the MEGA 3 StormTeam. Joe Haynes, Brian Fowler and Neil Shaw are always on stand-by to help you ride out the storm and keep you and your family safe. You'll also want to arm yourself with the MEGA 3 StormTeam app available for Apple and Android devices. When necessary, look for LIVE coverage on all of your KTBS 3 Now connected devices including KTBS 3.2 and ktbs.com.
Also, use #ktbswx on social media to report damage, flooding or post images and video. Please remember, SAFETY FIRST.