Hurricane Martin is the latest addition to the list of hurricanes in the Atlantic.  It became the 7th of the season on Wednesday morning.  Winds were 75 mph with higher gusts.  Martin was moving rapidly to the northeast at 26 mph.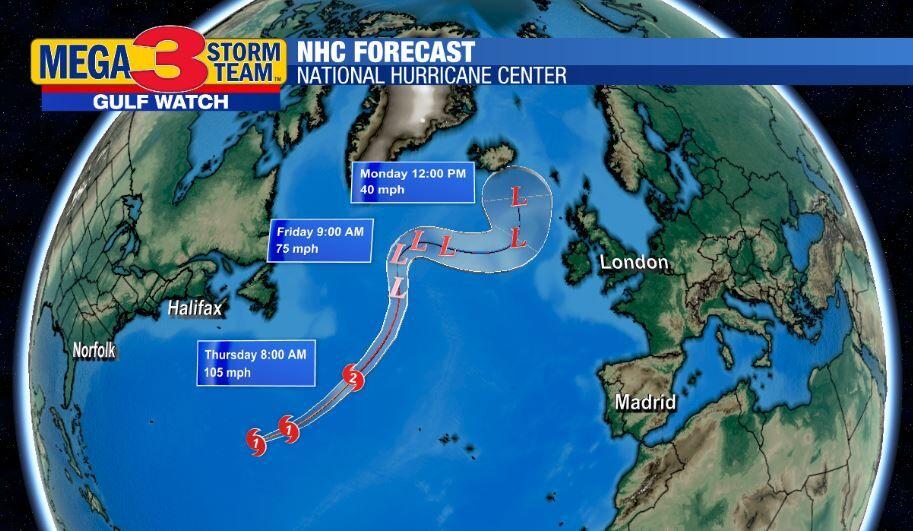 The National Hurricane Center predicts that Martin will speed up and push into the north Atlantic over the next few days.  During that time, the storm may weaken.
Martin is only a threat to the maritime interests in the north Atlantic.
Follow Martin and the rest of the tropics with the KTBS Hurricane Tracker.