SHREVEPORT, La. - Thursday's weather was relatively dry for August.  Friday through the weekend shifts back into our typical muggy mode.  Highs in yellow will be near 100 degrees.  Heat Index values in red will rise over 105.
Heat Advisories may be issued once again by the Shreveport National Weather Service during the next few days.
Here are the forecasts for Friday, Saturday and Sunday: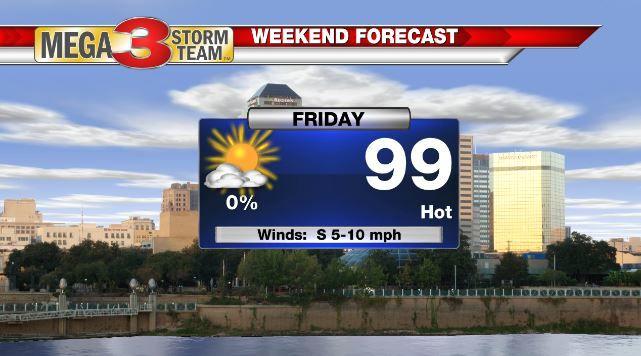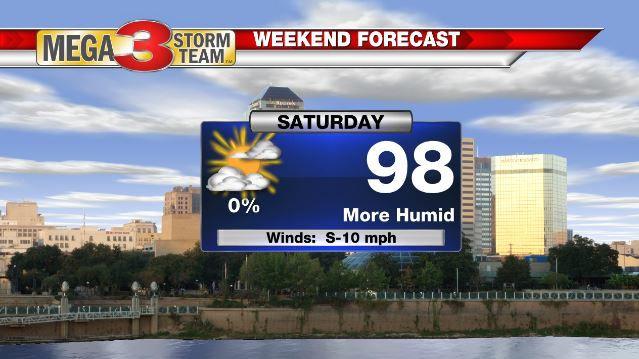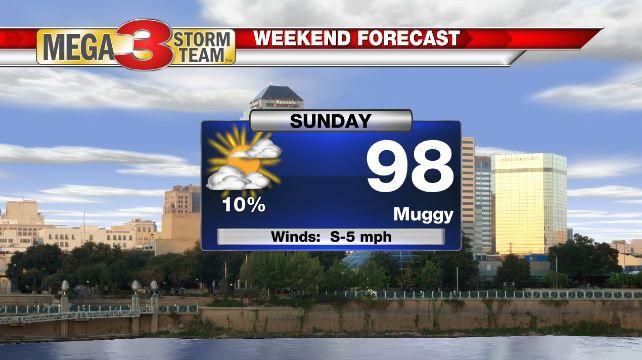 Get weather updates 24/7 from the KTBS 3 Weather App., ktbs.com, the 24 Hour Weather Channel (Digital 3.2), KTBS 3 and KPXJ CW 21.