SHREVEPORT, La. - Summer-like heat invaded the ArkLaTex Monday afternoon.  Highs reached the 90s in many locations including in Shreveport.  The National Weather Service indicated a high of 91 which was one degree shy of the record!
The KTBS 3 Weather Watchers also experienced the heat.  Here are some of their highs: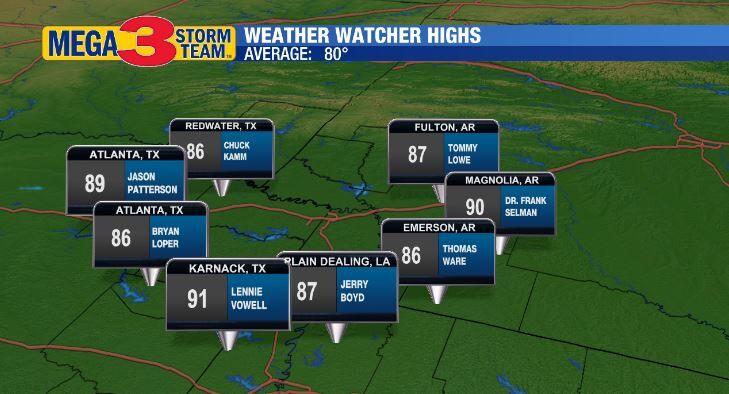 Northern ArkLaTex Weather Watchers reported a mix of 80s and 90s.  Chuck Kamm, Bryan Loper and Thomas Ware all had 86 degrees.  Lenny Vowell registered the hottest with 91.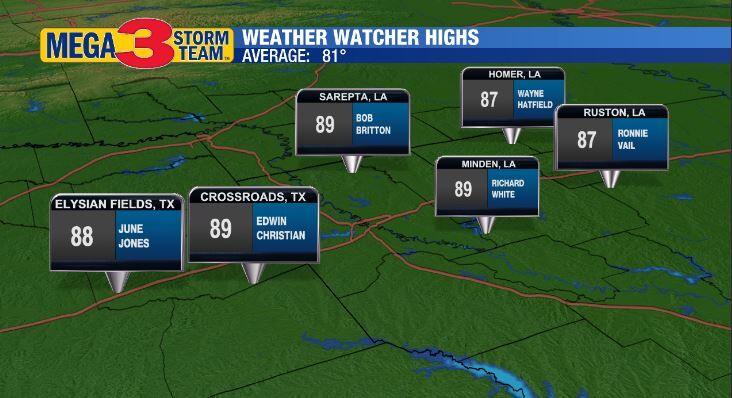 Central sections were in the 80s ranging from 87 in Ruston according to Ronnie Vail to 89 in Crossroads as reported by Edwin Christian.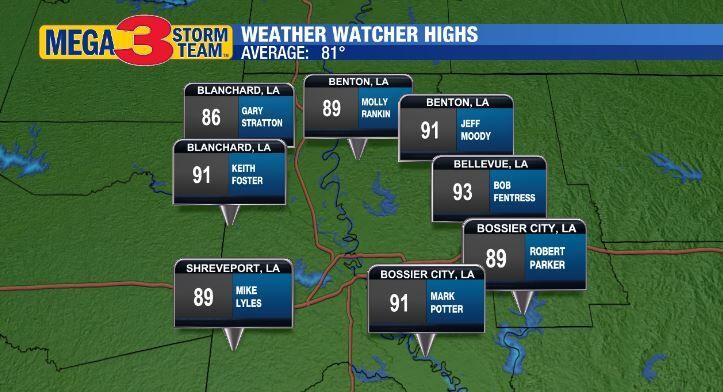 The Metro area was a little hotter with 93 in Belleview as reported by Bob Fentress.  Mark Potter, Jeff Moody and Keith Foster were all just a few degrees back.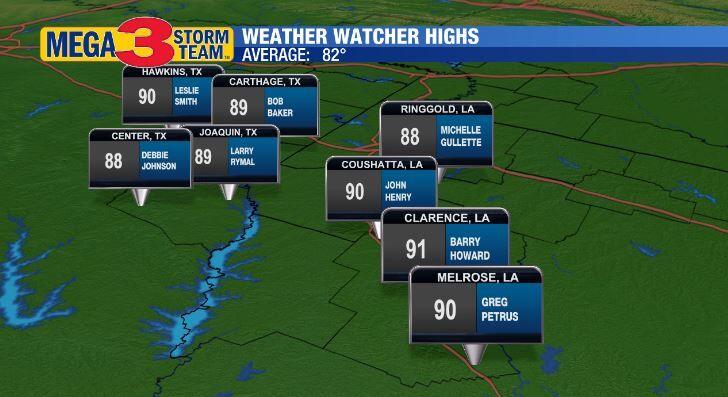 Toledo Bend was also rather warm.  Leslie Smith, John Henry, Barry Howard and Greg Petrus all were in the 90s.
Join our group of dedicated KTBS 3 Weather Watchers by registering here.  Then, send us your data.