SHREVEPORT, La. - The Shreveport National Weather Service measured a high temperature of 90 degrees on Thursday afternoon.  This was one degree shy of tying the record and 13 above average!
A few of the KTBS 3 Weather Watchers also measured 90 degrees.  Here are their reports: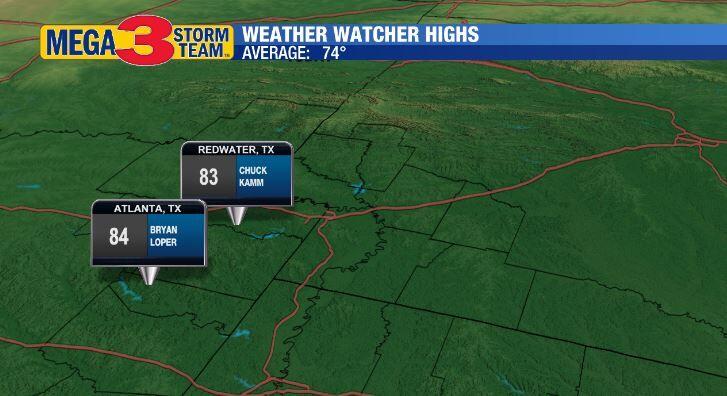 Both Brian Loper in Atlanta and Chuck Kamm in Redwater had highs in the mid 80s.  Both were about 10 above average.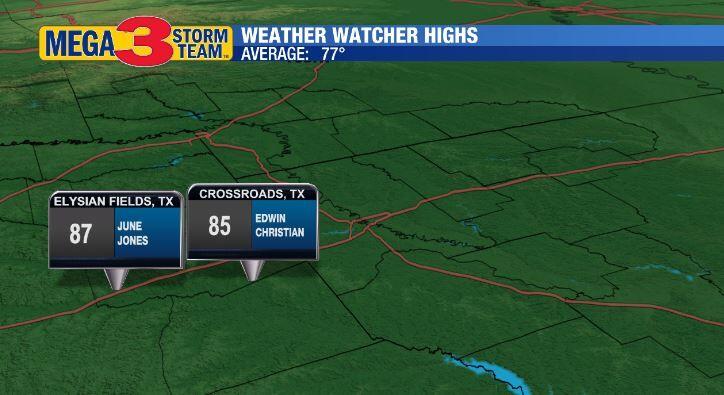 South near I-20, June Jones and Ed Christian both saw the mid to upper 80s.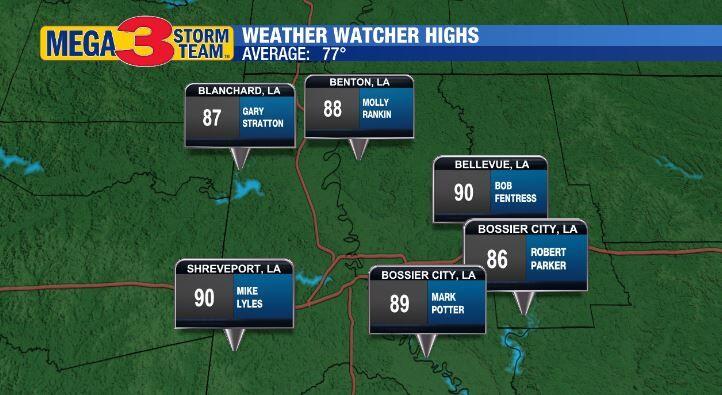 Around Shreveport/Bossier City, Mike Lyles and Bob Fentress measured 90 degrees on Thursday afternoon.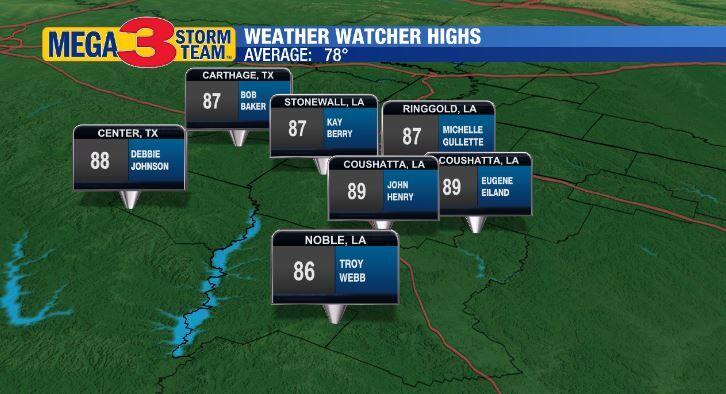 Near Toledo Bend, a number of reports were in the upper 80s including Eugene Eiland with 89 in Coushatta.
Thanks Weather Watchers for your information.  To join our group, register here and send us your data.
RELATED CONTENT - Click here for the very latest MEGA 3 StormTeam forecast