Tropical Depression Nine developed just east of the Bahama islands today.  Winds are 30 mph.  Movement is northwest at 8 mph.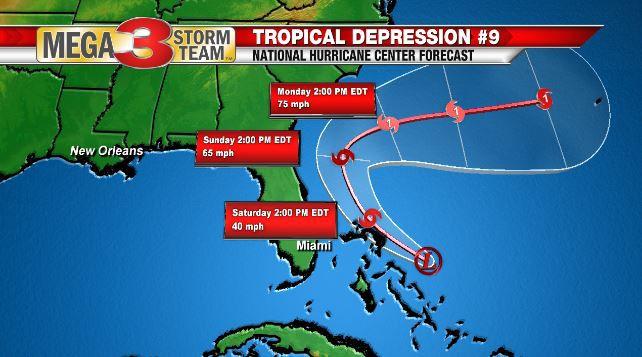 The National Hurricane Center forecasts the storm to avoid Florida and turn out to sea.  It could strengthen into a hurricane next week out in the Atlantic.
Tropical Storm warnings are in effect for the Bahamas.  A Tropical Storm Watch is up for the east coast of Florida.
Stay up to date on the tropics with the KTBS 3 Hurricane Tracker.