SHREVEPORT, La. - Our last storm system that rolled through yesterday left a trail of wind damage across much of the ArkLaTex according to the Shreveport National Weather Service.
The same storm also dumped a ton of rain!  Here are some of the KTBS Weather Watcher reports.  Most exceeded an inch with a few over 3 inches!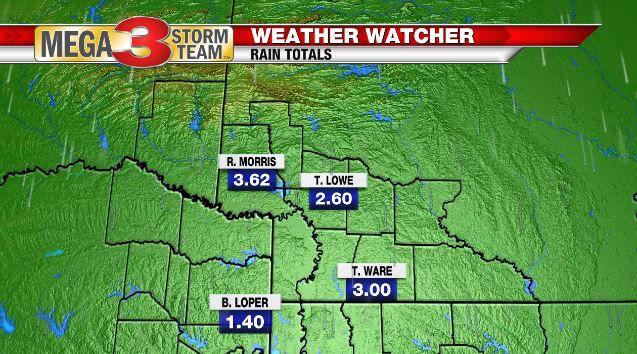 Robert Morris in DeQueen, Arkansas had the highest total at 3.62 inches.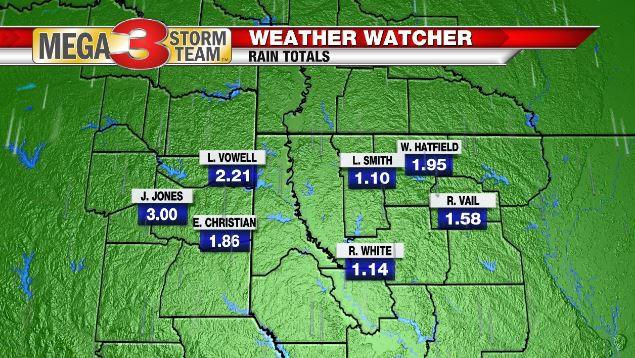 June Jones in Elysian Fields, Texas recorded 3 inches.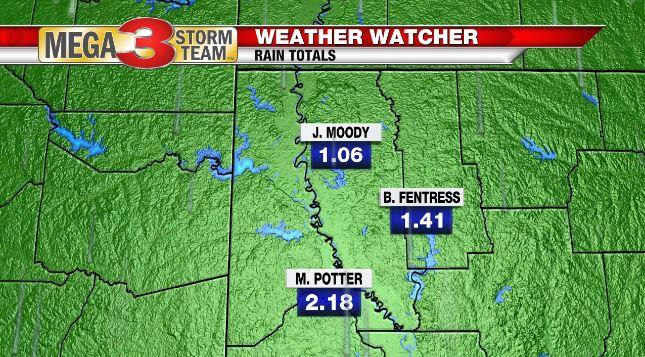 Mark Potter in Bossier City received a little more than 2 inches Sunday afternoon.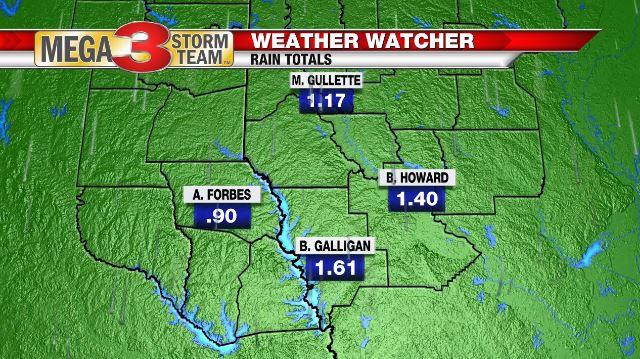 Bill Galligan had over an inch and a half in Toledo Bend.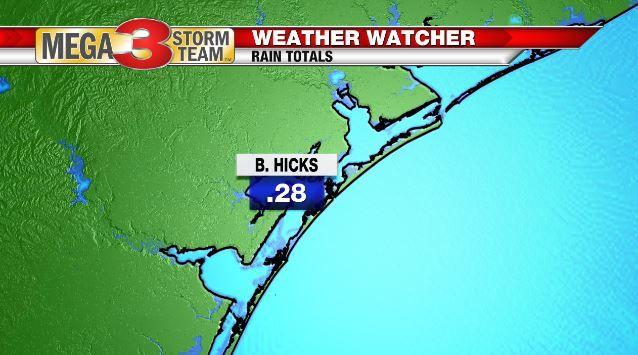 And Bill Hicks picked up a little less than a quarter inch down in Rockport, Texas.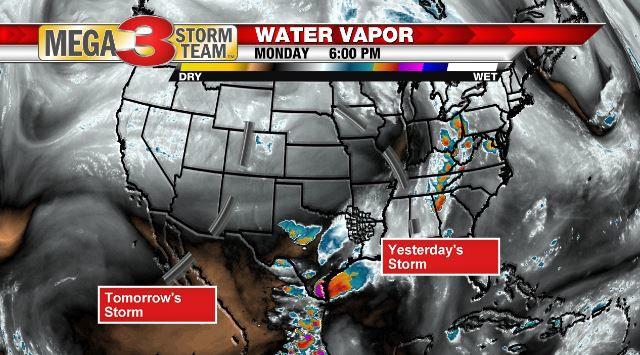 Yesterday's weather maker has moved into the northeast US as of Monday evening.  The next system over Colorado is headed our way.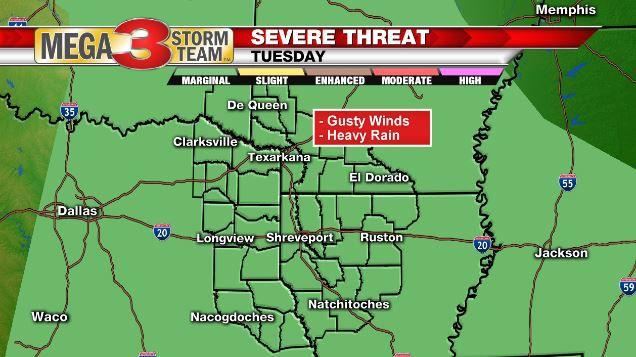 It may produce severe weather Tuesday afternoon, but the risk is marginal according to the Storm Prediction Center.
Get the latest weather information early Tuesday Morning on KTBS 3 First News at 4:30 AM with Meteorologist Brian Fowler.