SHREVEPORT, La. - A cold front at the Canadian border Tuesday evening is forecast to come our way later this week.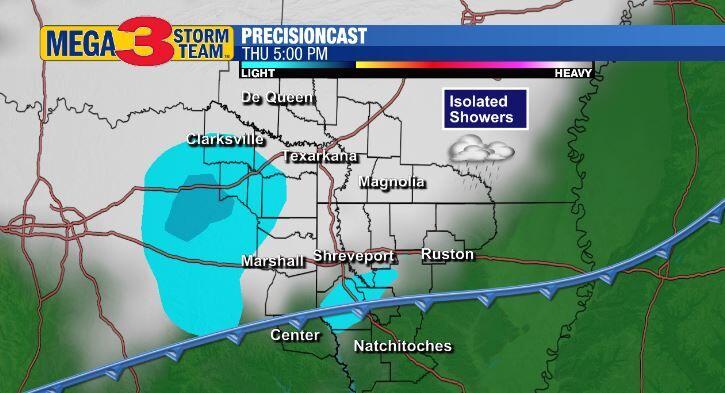 The current forecast calls for the boundary to push through on Thursday.  A few isolated showers are possible, but the rain chance is low.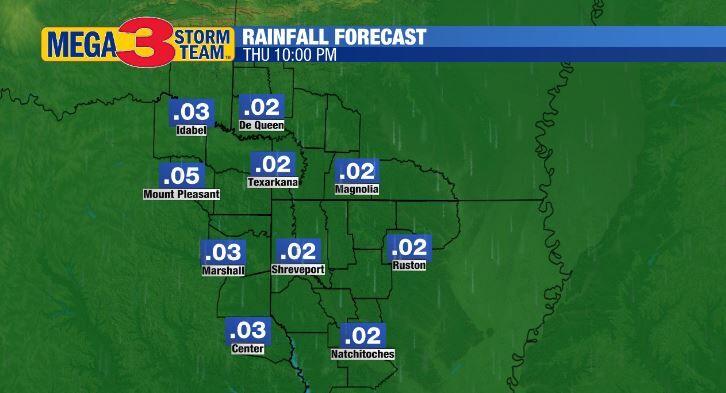 Forecast rain amounts are projected to be very light.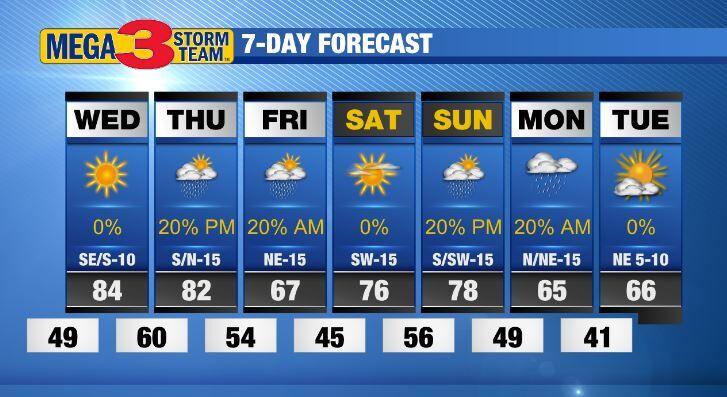 High temperatures should drop into the 60s on Friday with lows in the 40s on Saturday morning.  30s are possible in Oklahoma and Arkansas.
RELATED CONTENT - Click here for the very latest MEGA 3 StormTeam forecast