The National Hurricane Center is watching an area of low pressure over the southern Bahama island chain.  They are calling it Possible Tropical Cyclone Nine.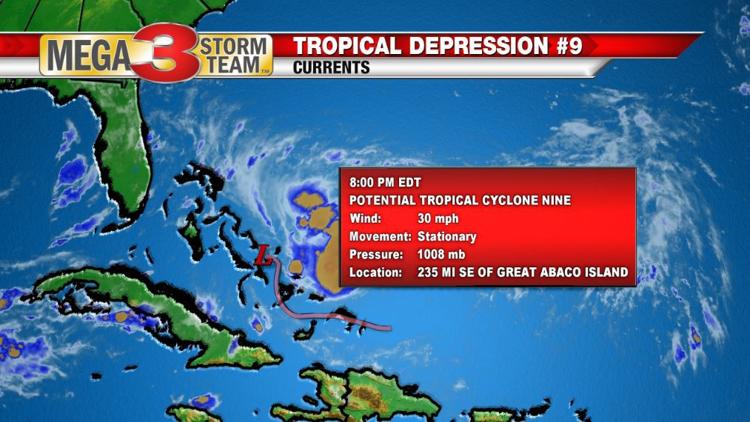 It currently has 30 mph winds.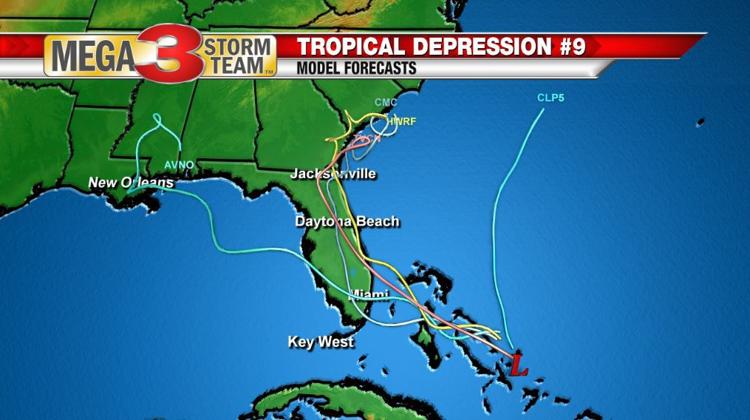 The computer model forecasts take it toward Florida over the next few days.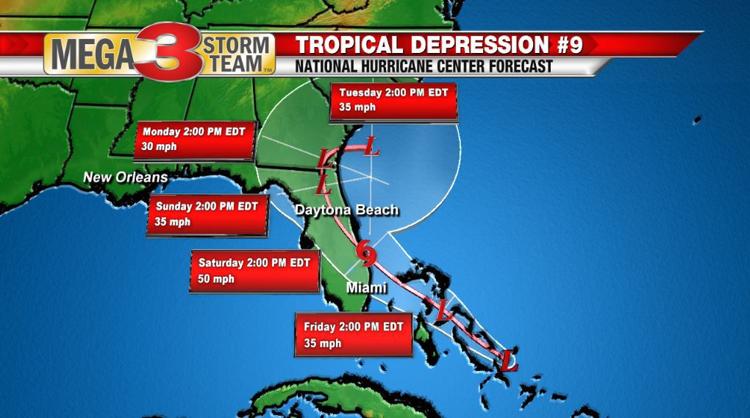 The hurricane center agrees but their outlook includes much uncertainty.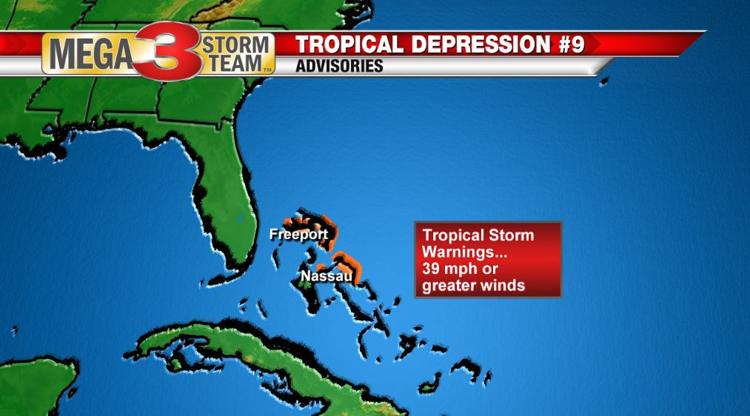 Tropical Storm Warnings are in effect for the northern Bahamas.  That means 39 mph or greater winds are possible in the next 48 hours.  If it becomes a tropical storm, the name will be Humberto.
Stay tuned for the latest on this system and the rest of the tropics with our KTBS 3 Hurricane Tracker.