SHREVEPORT, La. - The latest weather maker that's kept the ArkLaTex soggy this week is departing.  Thus, the rain chance is going down for the weekend.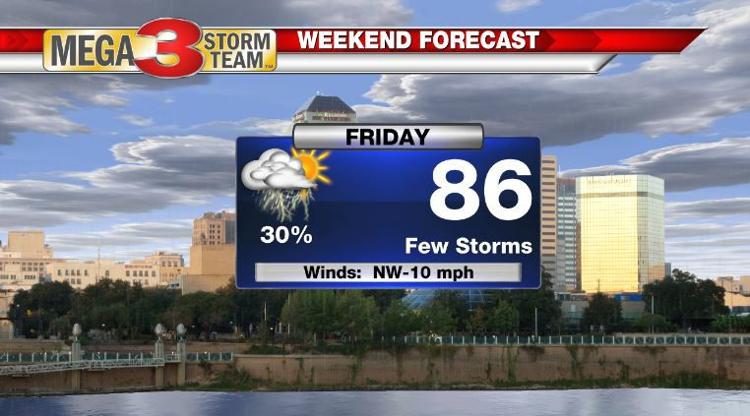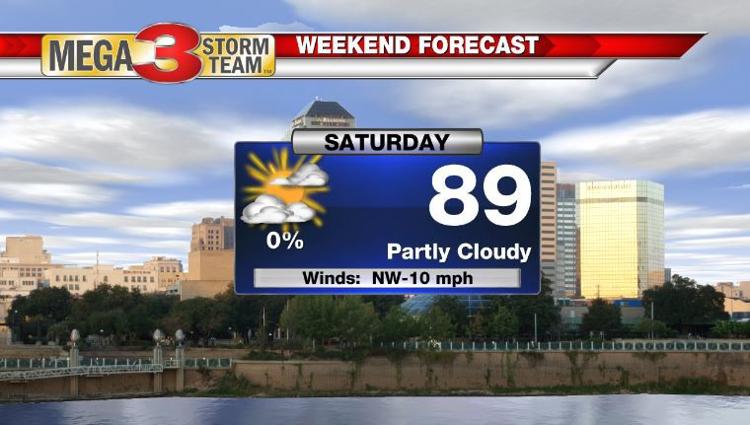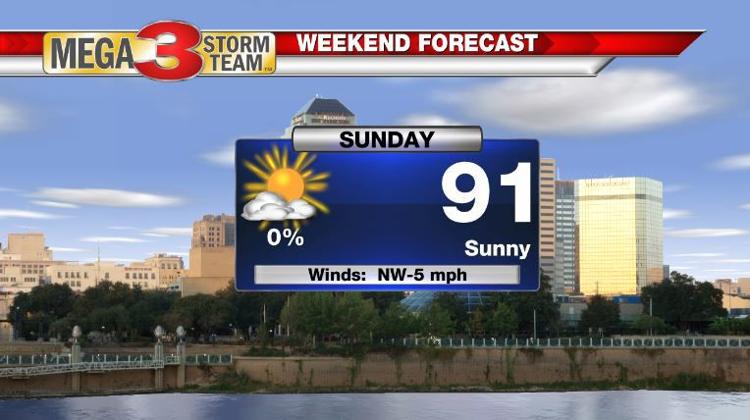 Here is the forecast timeline for Friday through Sunday.  There is a minimal rain chance on Friday.  Then, it goes away for the Saturday and Sunday.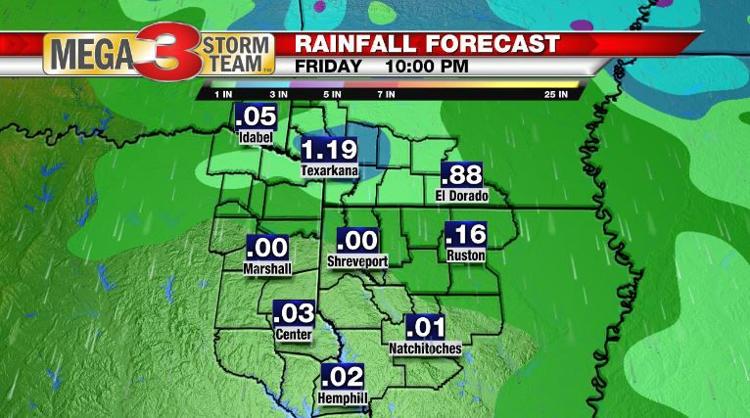 Rain amounts are forecast light south of I-20 and fairly heavy near I-30.  A few locations there may exceed an inch through Friday morning.
Here is Friday's forecast outlook starting early and going into the evening.  4 through 8 PM times are covered showing where the rain may be during the Freedom Fest Friday event.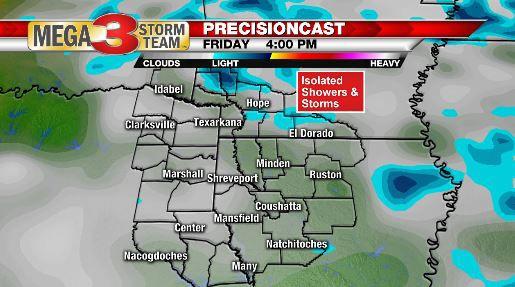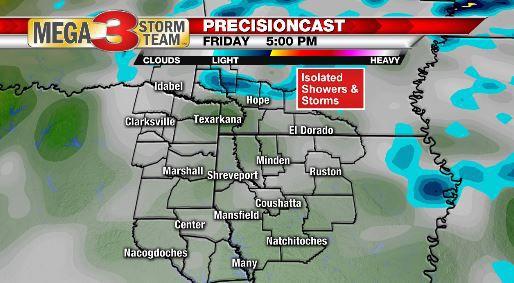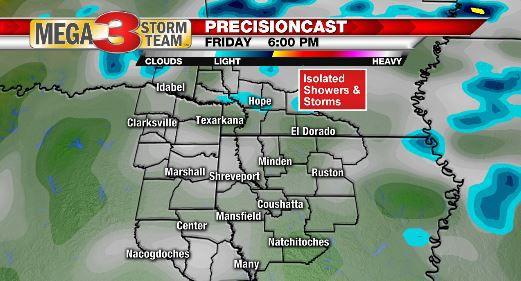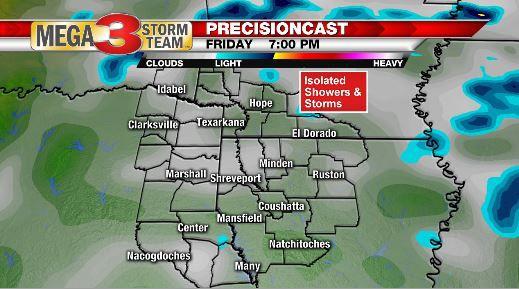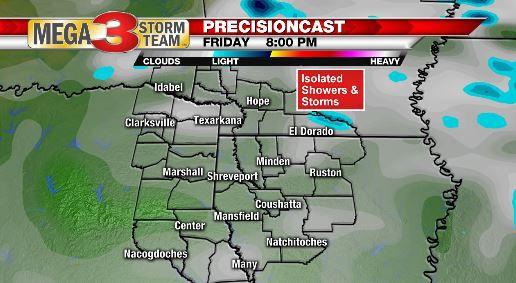 Precisioncast shows that the majority of the rain stays well to the north and east of the area.
Get the latest starting at 4:30 AM on KTBS 3 with Meteorologist Brian Fowler.