SHREVEPORT, La. - The forecast calls for a better rain chance this weekend especially Saturday afternoon as shown.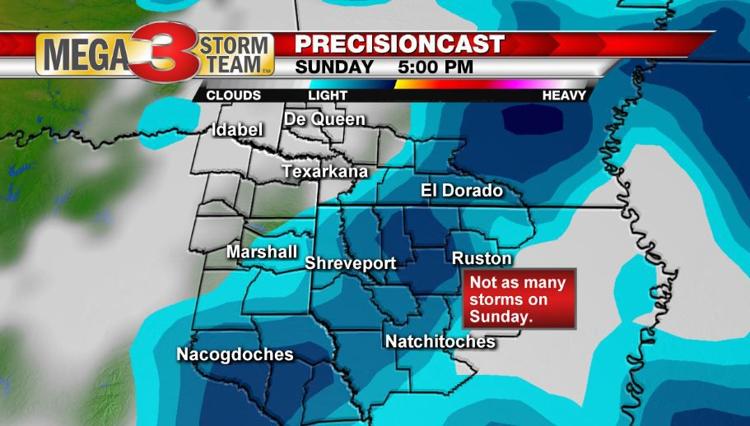 And more rain is possible Sunday.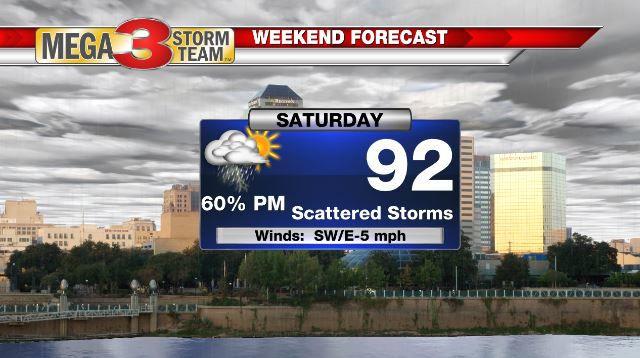 In Shreveport, the chance is 60% for measurable rain Saturday.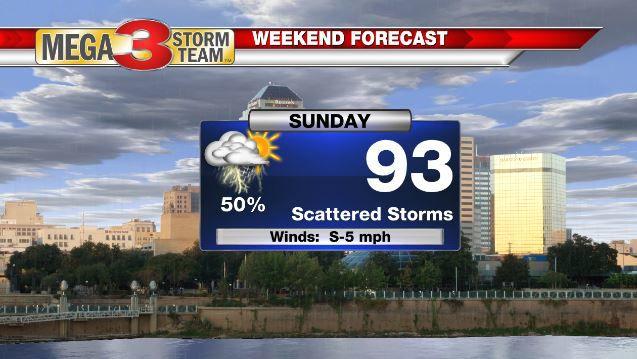 And 50% on Sunday.
Check in with Meteorologist Brian Fowler tomorrow for the latest on KTBS 3, KPXJ CW 21, Digital 3.2 (the 24 Hour Weather Channel) and Digital 3.3.