SHREVEPORT, La. - After a really hot and humid morning, afternoon storms rolled in bringing gusty winds, thunder and lightning plus heavy downpours.  Rain amounts exceeded a couple of inches in a few locations.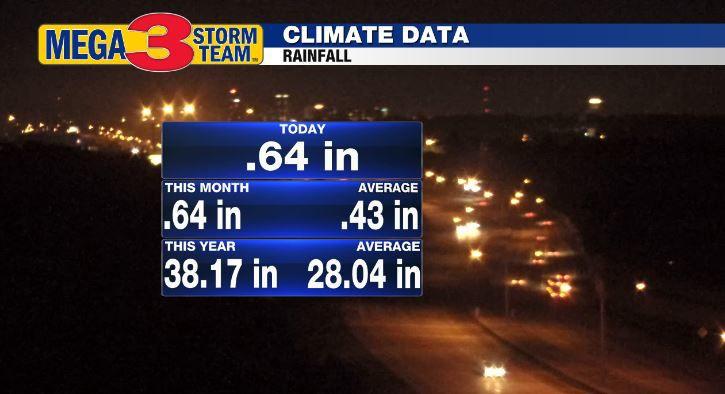 At the Shreveport National Weather Service, they received two thirds of an inch.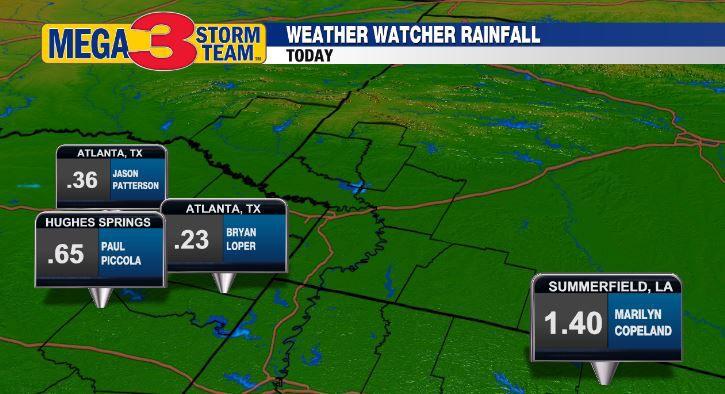 KTBS 3 Weather Watcher, Marilyn Copeland had the highest amount across northern sections at 1.40 inches.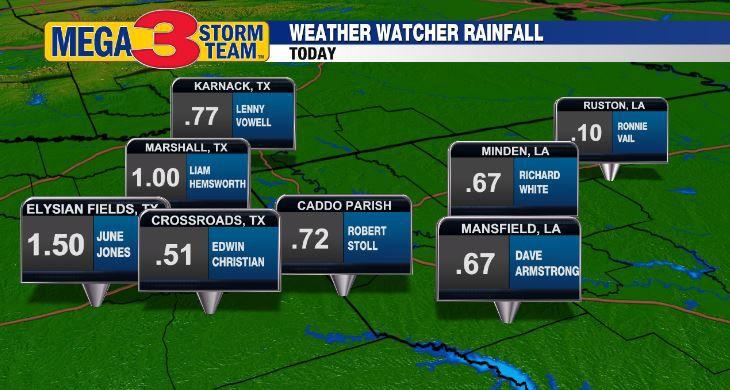 Over the center part of the ArkLaTex, totals ranged from .10 inches in Ruston as reported by Ronnie Vail to an inch and a half in Elysian Fields according to June Jones.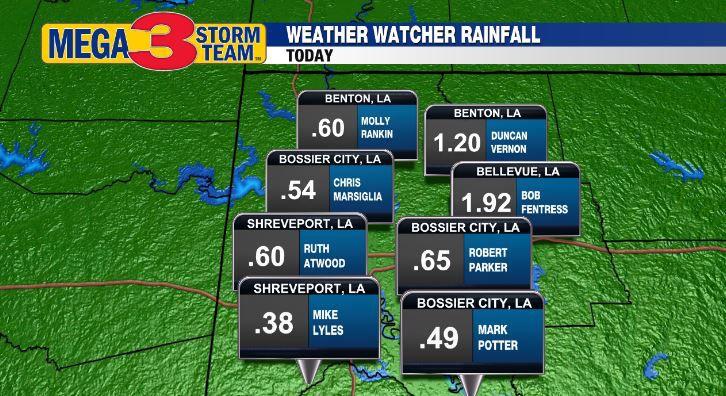 Metro amounts were as high 1.92 inches in Bellevue as measured by Bob Fentress.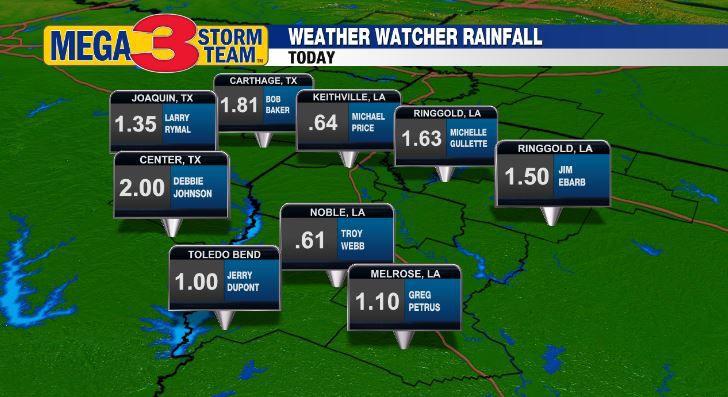 Toledo Bend also had a lot of rain.  Debbie Johnson's 2 inch total was the highest followed by Michelle Gullette in Ringgold with 1.63 inches.
Thanks everyone for your help.  If you would like to become a KTBS 3 Weather Watcher and represent your location on our maps, sign up here.
Then, send us your reports.  Highs, lows and rainfall work for us.