SHREVEPORT, La. - Showers and storms along a westward moving tropical wave brought variable amounts of rain to the ArkLaTex Monday afternoon.
The KTBS 3 Weather Watchers reported anywhere from a trace to an inch.  Here are the totals: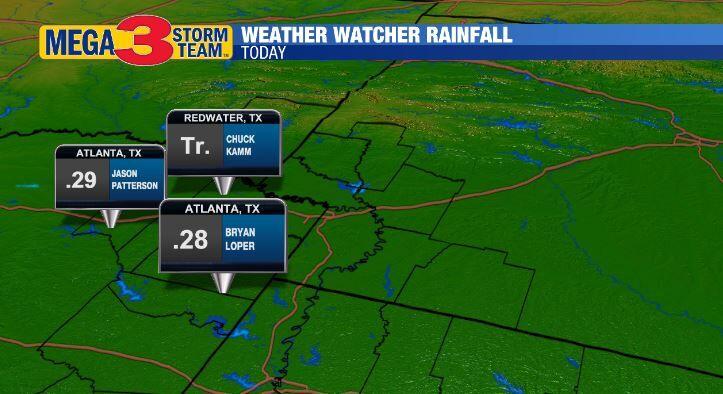 Northern sections ranged from a trace in Redwater according to Chuck Kamm to a quarter of an inch in Atlanta as reported by Jason Patterson and Bryan Loper.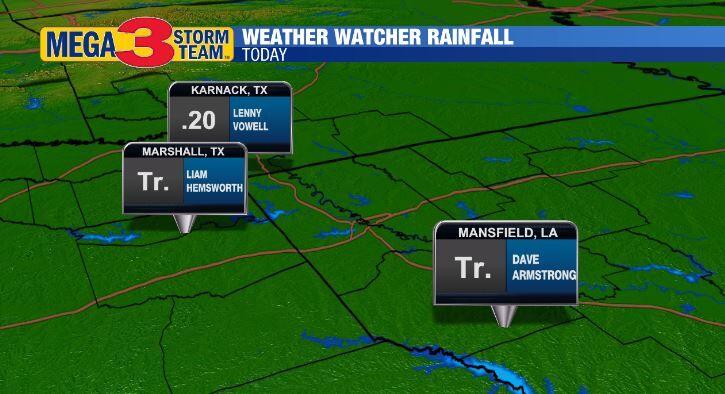 Central ArkLaTex amounts were from a trace as measured by Liam Hemsworth in Marshall and Dave Armstrong in Mansfield to two tenths of an inch in Karnack according to Lenny Vowell.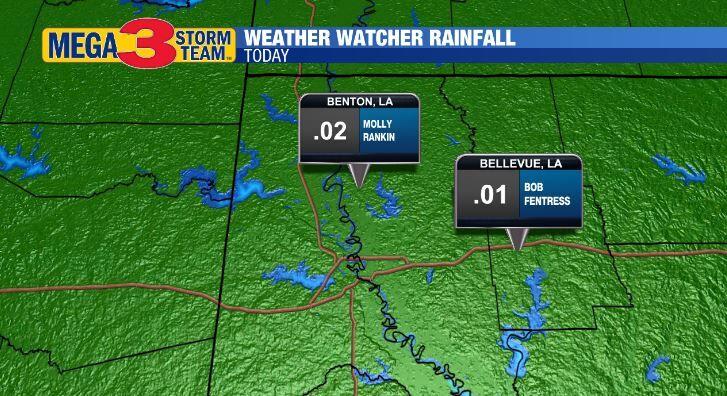 Both Molly Rankin in Benton and Bob Fentress in Bellevue measured less than a tenth of an inch.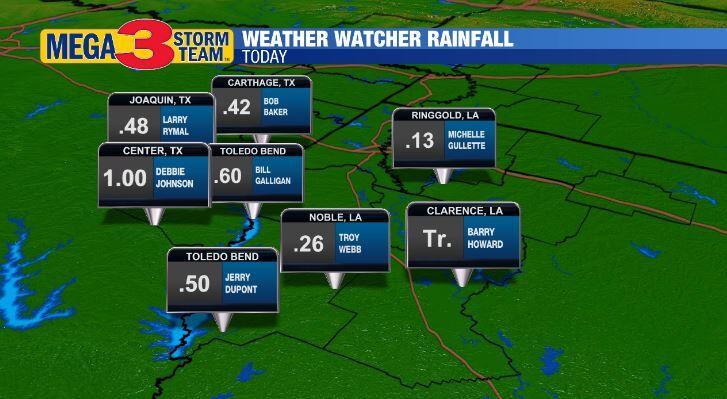 Toledo Bend area picked up the most rain.  Debbie Johnson in Center registered an inch.  Barry Howard in Clarence only saw a trace.
Thanks weather watchers for your information.
If you want to join them, register here.  Then, send us your data.