SHREVEPORT, La - Lightning is nothing to take lightly. Lightning strikes the United States about 25 million times a year. Although most lightning occurs in the summer, people can be struck at any time of year. Lightning kills an average of 47 people in the United States each year, and hundreds more are severely injured. This website will teach you how to stay safe and offer insight into the science of lightning.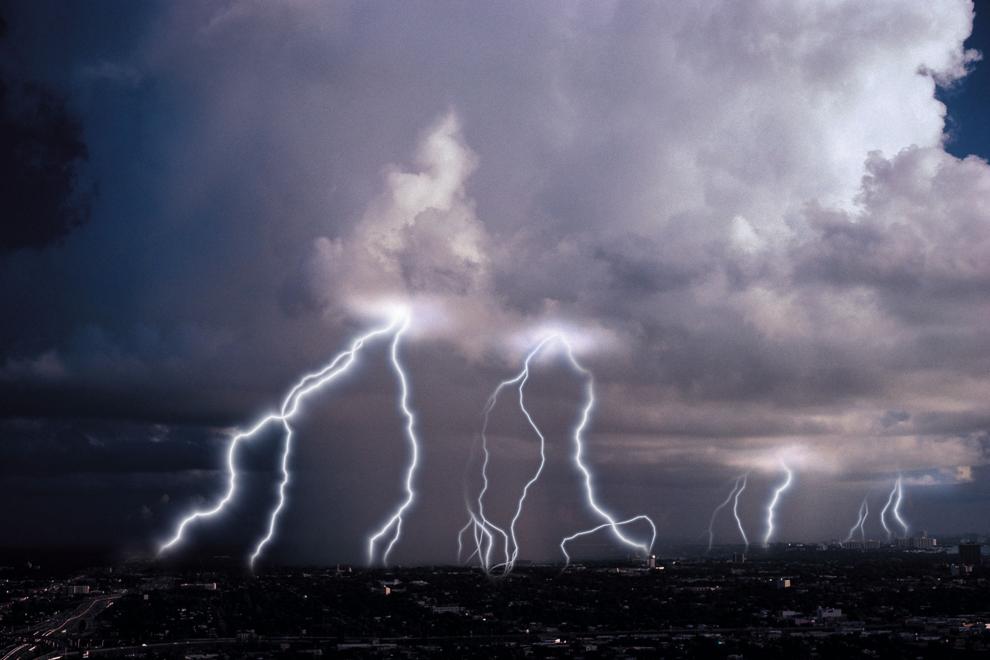 Most of these tragedies can be prevented. When thunderstorms threaten, get inside a building with plumbing or electricity, or a hard-topped metal vehicle!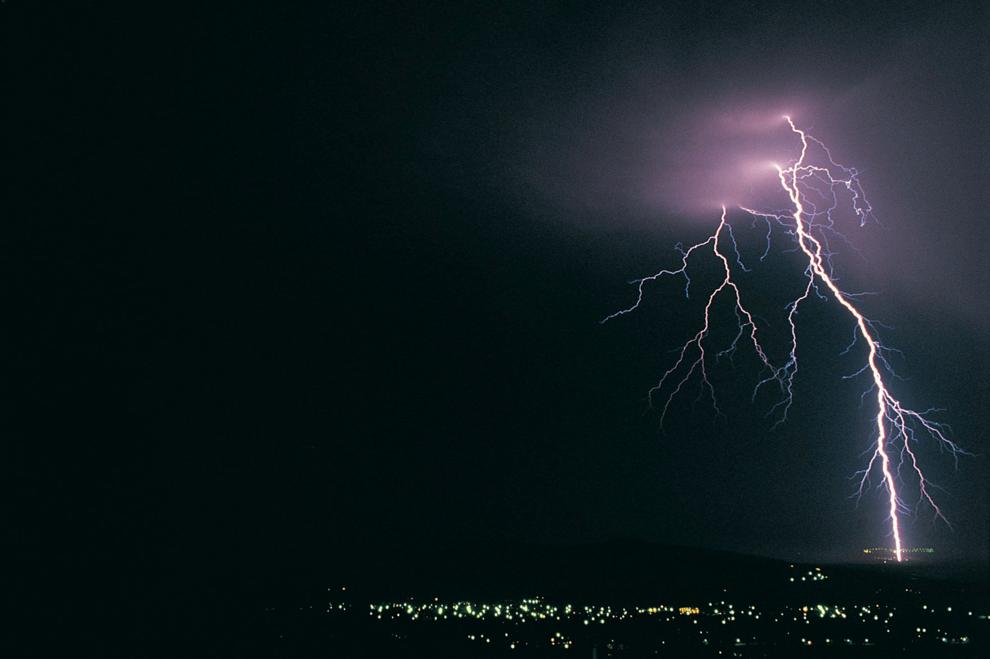 The National Weather Service collects information on weather-related deaths to learn how to prevent these tragedies. Many lightning victims say they were "caught" outside in the storm and couldn't get to a safe place. Other victims simply waited too long before seeking shelter. With proper planning, similar tragedies can be avoided.
Some people were struck because they went back outside too soon. Stay inside a safe building or vehicle for at least 30 minutes after you hear the last thunder. While 30 minutes may seem like a long time, it is necessary to be safe.
Finally, some victims were struck inside homes or buildings while they were using electrical equipment or corded phones. Others were in contact with plumbing, a metal door or a window frame. Avoid contact with these electrical conductors when a thunderstorm is nearby!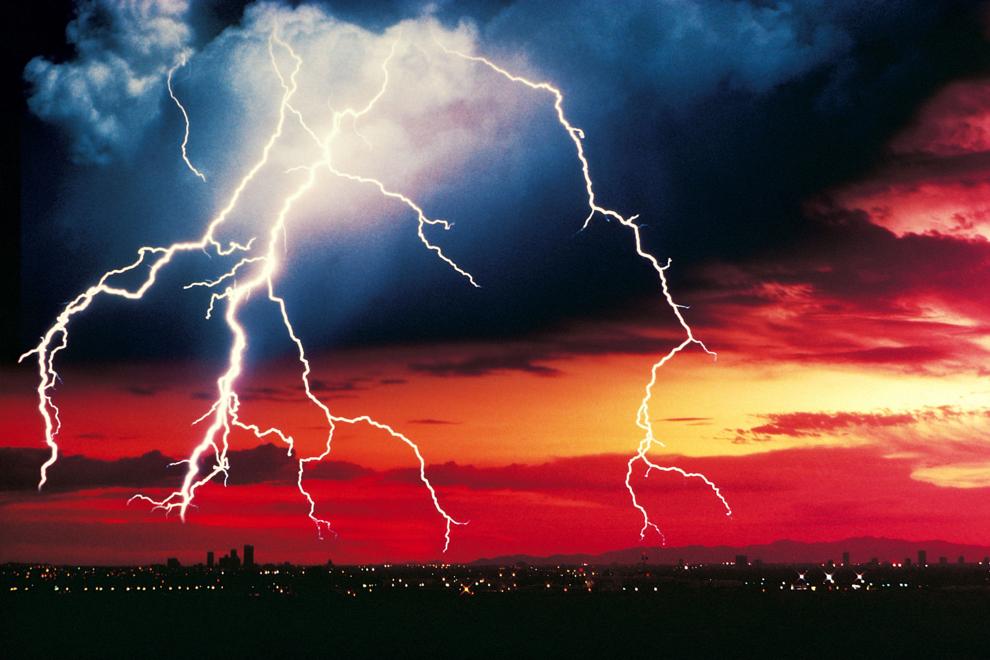 DON'T GET CAUGHT OUTSIDE
No place outside is safe when a thunderstorm is in the area. Get inside as soon as you hear thunder. Run to a substantial building or hard-topped metal vehicle as fast as you can. If you can't get to a safe building or vehicle:
Avoid open areas. Don't be the tallest object in the area.

Stay away from isolated tall trees, towers or utility poles. Lightning tends to strike the taller objects in an area.

Stay away from metal conductors such as wires or fences. Metal does not attract lightning, but lightning can travel long distances through it.

If you are with a group of people, spread out. While this actually increases the chance that someone might get struck, it tends to prevent multiple casualties, and increases the chances that someone could help if a person is struck.
IF SOMEONE IS STRUCK
Cardiac arrest is the immediate cause of death for those who die. Lightning victims do not carry an electrical charge and may need first aid immediately.
ORGANIZED OUTDOOR ACTIVITIES
It's essential that people in charge of organized outdoor activities understand the dangers of lightning and have a lightning safety plan. Don't be afraid to ask. If you hear thunder, it's time to get to a safe building or vehicle. Speak out!
ADDITIONAL INFORMATION
Click here for Lightning Safety When Working Outdoors.
Click here for Lightning Safety Outdoors & in Water.
Click here for Lightning Safety Quiz by State and by Age. 
Click here for NOAA Knows Lightning.
Click here for Lightning Risk Management for Backcountry Campers & Hikers.
During Severe Weather Awareness Week, the National Weather Service will issue special information releases each day to help prepare for severe weather season. 
RELATED CONTENT - Click here for the very latest MEGA 3 StormTeam forecast
STAY CONNECTED
It's easy to be weather-wise. Keep up with all of the very latest weather developments with the MEGA 3 Storm Team. Patrick Dennis, Brian Fowler, Neil Shaw, and Skip Kordas are always on stand-by to help you ride out the storm and keep you and your family safe. You'll also want to arm yourself with the MEGA 3 Storm Team app available for Apple and Android devices. When necessary, look for LIVE coverage on all of your KTBS 3 Now connected devices including KTBS 3.2 and ktbs.com.
Also, use #ktbswx on social media to report damage, flooding or post images and video. Please remember, SAFETY FIRST.