(SHREVEPORT, LA) - The Bossier Parish Sheriff's Office is confirming a fatality in the wake of overnight storms.  KTBS 3 News has learned a toddler died at the Hill Crest Mobile Home & RV Park on Highway 80 in Haughton. 
According to the Bossier Sheriff's Office, a large tree fell on a recreational vehicle around 12:30 a.m. Saturday where the girl was sleeping. Four adults and a 15-month old also in the RV at the time were not injured.
Bossier Fire District #1, Bossier Parish EMS and Bossier Parish Police Jury also responded to the scene, as well as the Bossier Parish Coroner's Office.
Bossier Sheriff's Office also reports numerous downed trees on homes and in roadways throughout the parish, to include the Country Place and Dogwood subdivisions, as well as other locations in the parish, primarily in the northern region.
Bossier Sheriff's Office deputies also established incident commands at the Hill Crest Mobile Home & RV Park and Country Place subdivision.  Bossier Office of Homeland Security and Emergency Preparedness is coordinating with the American Red Cross to provide immediate shelter for displaced families. Red Cross officials will also go through effected neighborhoods during daylight hours to offer additional assistance.
Sheriff Julian Whittington encourages residents to contact the Bossier Sheriff's Office at (318) 965-2203 if you have any emergencies during this storm.
In Bossier City, due to this evening's storm, telephones are currently not working at the Bossier City Police and Fire Departments. Calls to Bossier 911 are working so members of the public in need of emergency response can still dial 911 to get help. For non-emergency purposes the public can call 465-8524 or 465- 8554.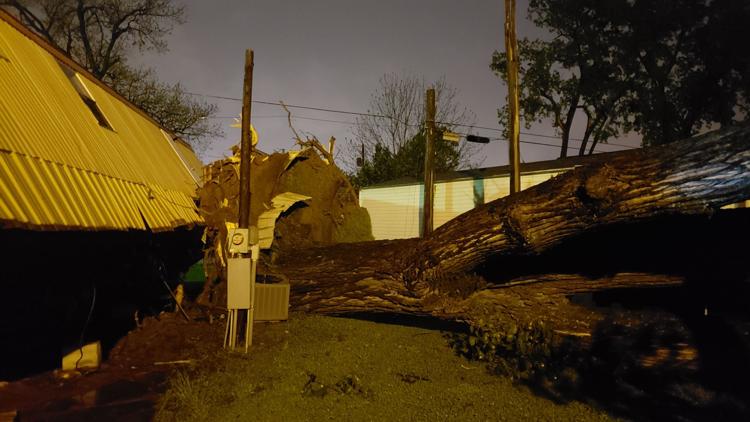 There was a bizarre scene at the Santa Fe Village Mobile Home Park on East Texas Street in Bossier City early Saturday.  A huge tree fell and its root system knocked over a mobile home. Two people and two dogs inside the trailer had to be rescued.  Luckily, nobody was hurt.
There have been no reported injuries at this time in Bossier City as a result of the storm that moved through the city.
There are power outages reported in many portions of the city, traffic signals at several intersections are not functioning.
Power lines reported down at several areas including 100 block of Robert E. Lee Place, 400 block of Hamilton Road.
Trees and power lines are reported down and homes reported damaged in parts of Meadowview and Swan Lake neighborhoods.
Motorists are advised not to travel on roadways in Bossier City if they don't have too.
In east Texas, there are reports of storm damage in several locations in Gregg County that has left multiple areas of Gregg County without power. The Gregg County Sheriff's Office Received 13 reports of Trees and or power lines blocking roadways, eight alarm calls, and three traffic accidents from 11:00 p.m. to 4:00 a.m., all related to the storm.  The Gregg County Emergency Management Coordinator will begin storm damage assessment on Saturday and this damage assessment will continue well into next week.
Mother Nature, with all her fury, continued to rake across the ArkLaTex into Saturday morning.  Storms had been battering residents since Friday afternoon. 
At 4:30 a.m., just under 20,000 SWEPCO customers were in the dark, according to SWEPCO's website.
RELATED ARTICLE - Powerful storms knock thousands of customers in the dark
Tornado warnings are pushing on to the east as more stable conditions return from the west.
Several tornado warnings were issued and allowed to expire Friday ahead of the worse of the storms.  A tornado watch that had been in effect for much of the ArkLaTex was allowed to expire around 4 a.m.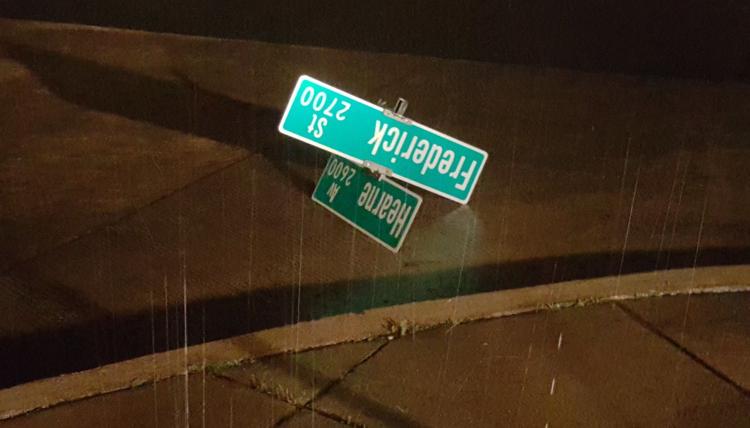 There are unconfirmed reports of several homes damaged, numerous trees down and downed power lines near Umpire, Arkansas.  That's in Howard County.
A recording of a tornado hitting Umpire, Arkansas (Howard County) today. My mother filmed this from her front yard. #arwx @KATVToddYak pic.twitter.com/jy5ewR3fkw

— Jesse Sims (@JesseSimsAZ) April 14, 2018
Lincoln Parish, in the Ruston area, also felt the impact of the storm.  A tornado warning was issued and a number of viewers sent us pictures of what appeared to be a tornado. 
Lincoln Parish Sheriff's officials offered advice to people in the area --  stay off the roadways unless absolutely necessary. There are multiple roads blocked by downed trees. Damage is primarily along the I-20 corridor.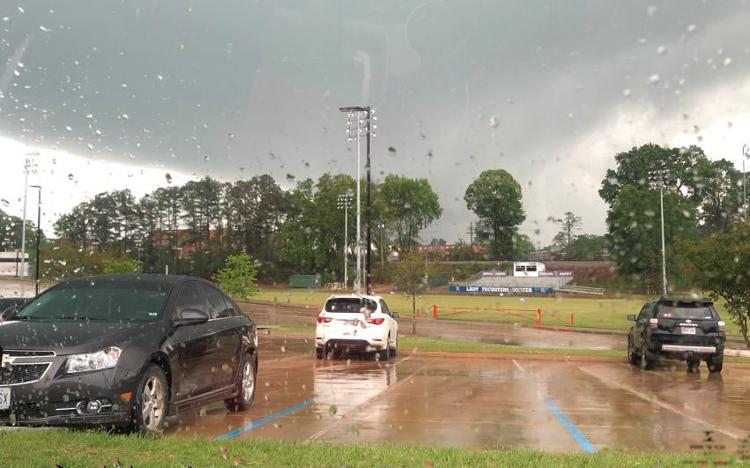 A dark cloud, possibly a tornado was also spotted overhead in Calhoun in Ouachita Parish.   One Facebook user posted this to her page.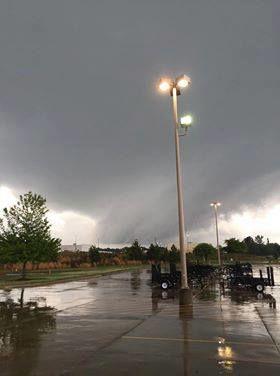 As always, the KTBS Mega 3 Storm Team is on alert to help keep you safe.
The National Weather Service offers three things to remember:
Put together an emergency supply kit.
It makes sense to stockpile medical supplies, flashlights, food and water, and anything else you might need in a pinch.
It's also a good idea to gather important papers like your social security card and insurance policies. And you should keep them in a waterproof container.
Louisiana Governor's Office of Homeland Security & Emergency Preparedness also urges residents to have a game plan in place.   Here's a link to getagameplan.org, a site that could make the difference between life and death in a crisis.
RELATED ARTICLE - GOHSEP's Crisis Action Team to be activated ahead of weekend
RELATED CONTENT - Click here for the very latest Storm Team 3 forecast
RELATED ARTICLE - SWEPCO prepares for overnight storm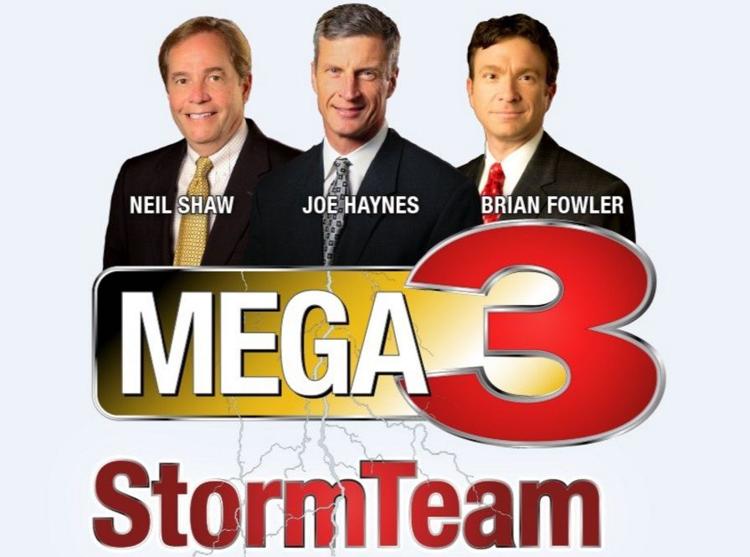 STAY CONNECTED
Be sure and stay connected with the KTBS Mega 3 Storm Team. Meteorologists Joe Haynes, Brian Fowler and Neil Shaw are here when you need them, ready to bring you the very latest, breaking weather news when it happens. They'll help you and your family ride out the storm safely. If you haven't already, be sure and arm yourself with the Storm Team 3 app here -- https://goo.gl/HdJqFs or https://goo.gl/GR2z4g. You'll also want to keep up with the current weather with our continuous KTBS Weather Channel 3.2, the KTBS 3 Facebook page and follow us on Twitter. Also, use #ktbswx on social media to report damage or post images and video. Please remember, SAFETY FIRST.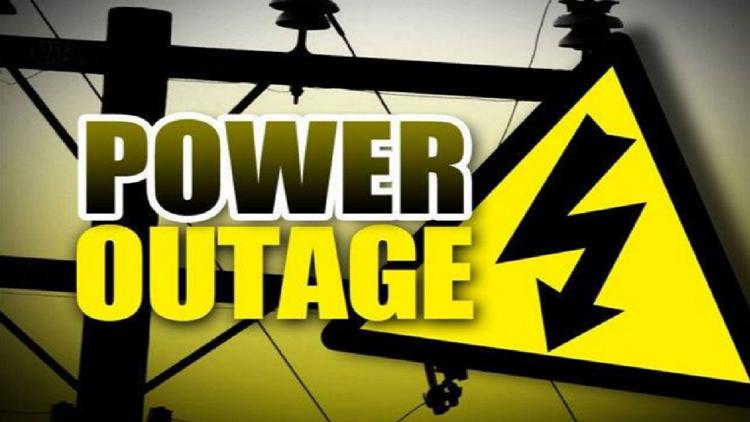 Click here to connect with SWEPCO and see a real-time map of outages that may occur in the area. You can also report an outage and get an update on when your power is likely to be restored.