Shreveport, La. - It was another scorcher across the ArkLaTex today.  The Shreveport National Weather Service says we topped 100 again for the 12th time this year.  Average is about 7 times a summer.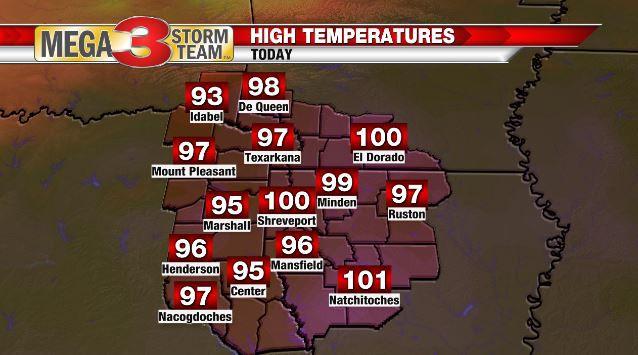 Other area cities that reached the century mark include Natchitoches and El Dorado.
Many of our KTBS 3 Weather Watchers saw 100 plus degree weather today: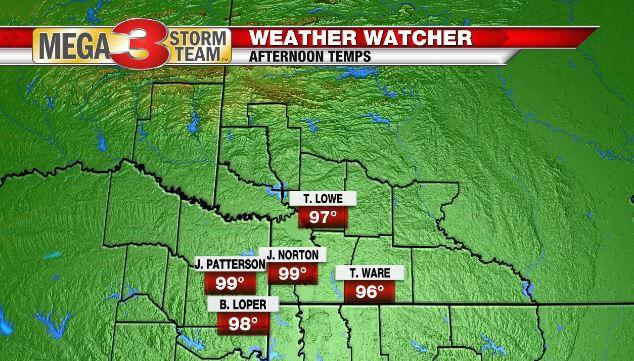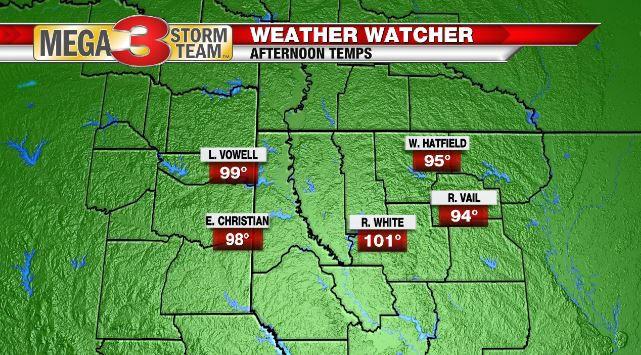 Those include Richard White in Minden,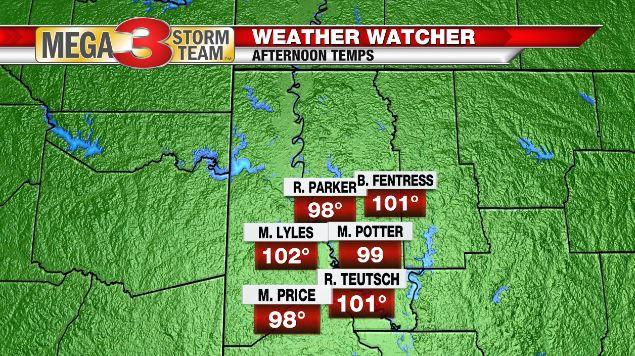 Mike Lyles in Shreveport, Russell Teutsch in Bossier City, Bob Fentress near Haughton,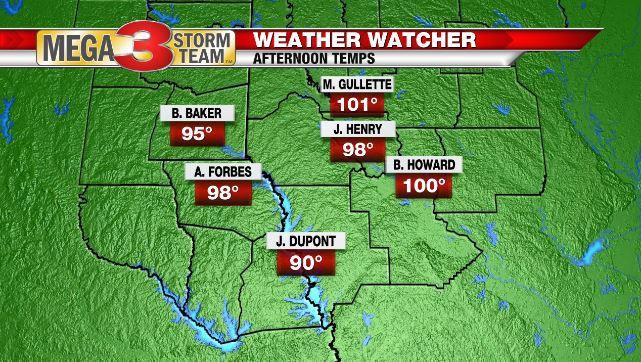 Michelle Gullette in Ringgold and Barry Howard in Clarence.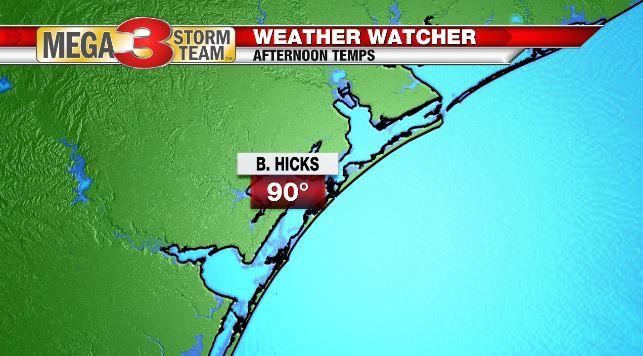 To join our Weather Watcher crew, just click here and send us your data.
Get the latest on our ArkLaTex heat with ktbs.com, the KTBS 3 Weather app., the 24 Hour Weather Channel (Digital 3.2), KTBS 3 and KPXJ CW 21.