SHREVEPORT, La. - 100 was Monday's maximum in Shreveport according to the National Weather Service.  This afternoon was the 5th time this summer the river city reached that mark.  7 is considered average.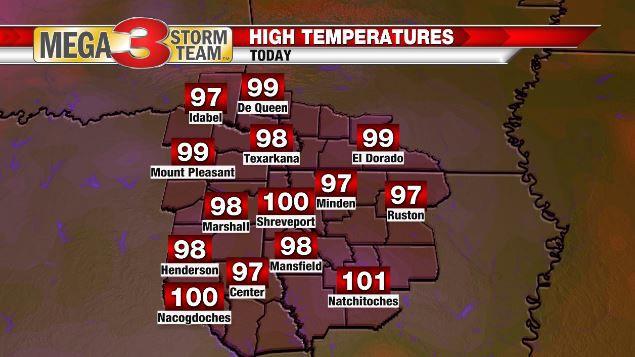 Other cities in the area topped out there too including Natchitoches and Nacogdoches.
The KTBS 3 Weather Watchers also experienced excessive heat today.  Here are some of their high temps: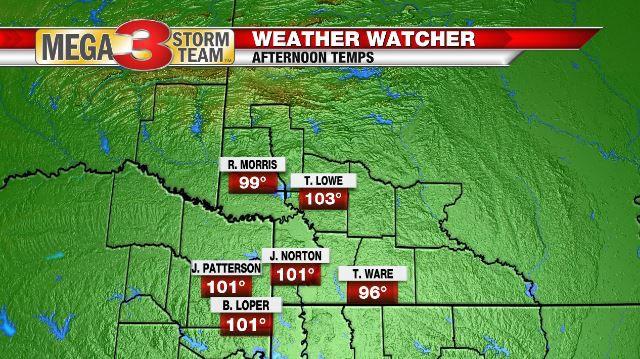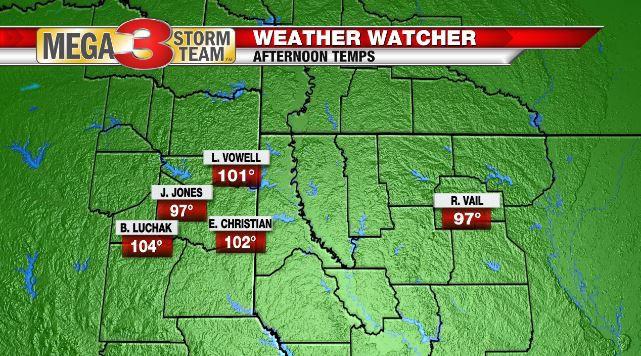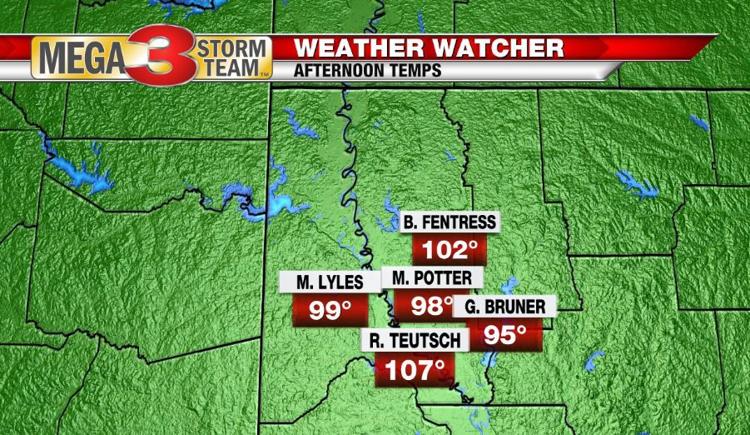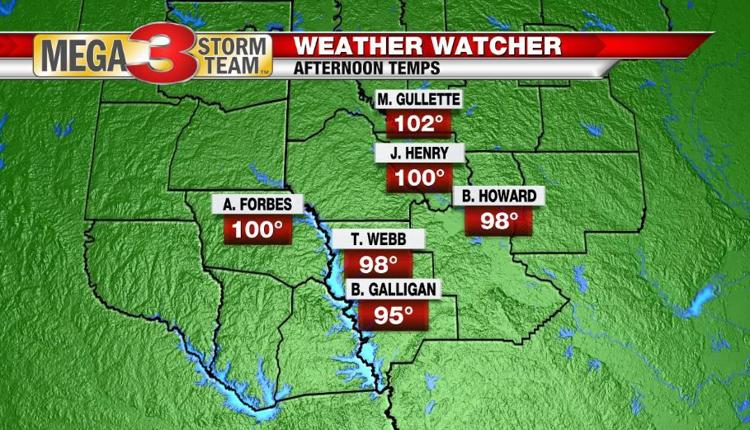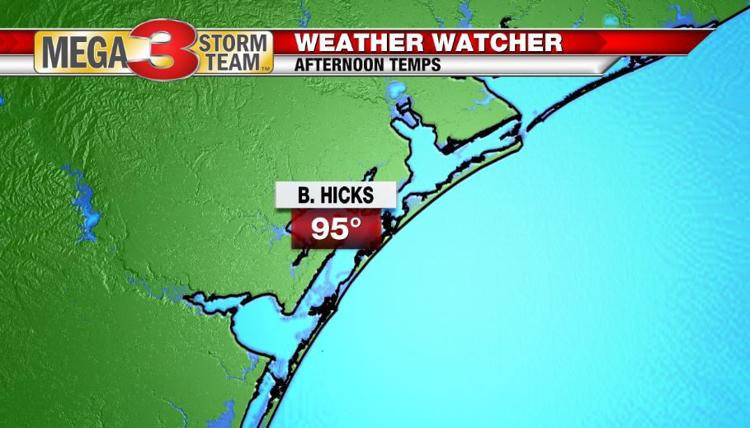 Stay up to date on our latest heat wave with ktbs.com, the KTBS 3 Weather App., the 24 Hour Weather Channel (Digital 3.2), KTBS 3 and KPXJ CW 21.
Join our KTBS 3 Weather Watcher program by registering here.  Then, send us your data.