Flooding rain fell over Sabine and Natchitoches parishes today.  This photo comes from KTBS 3 Weather Watcher, Barry Howard.  Nearly 8 inches of rain occurred at the time.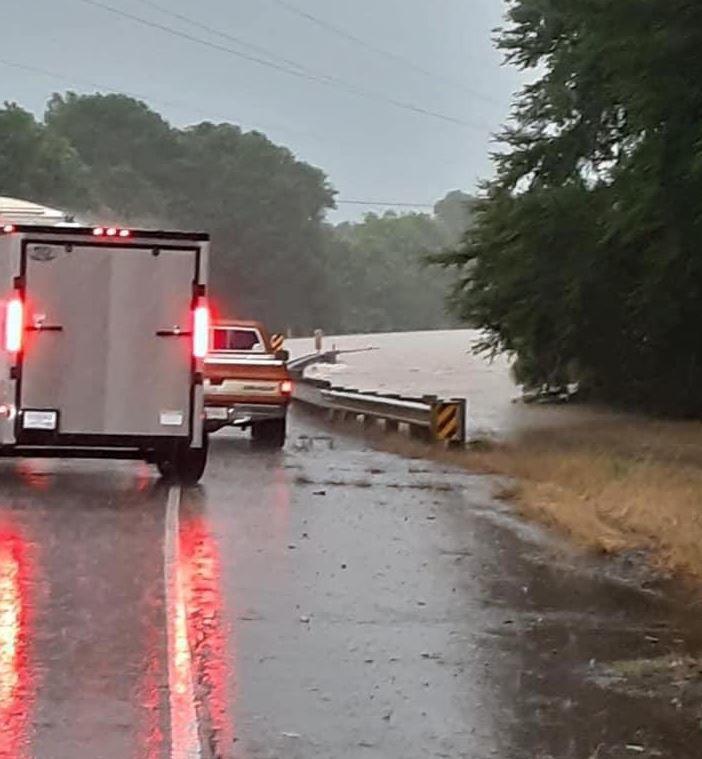 This photo shows HWY 6 on the way to Natchitoches under water.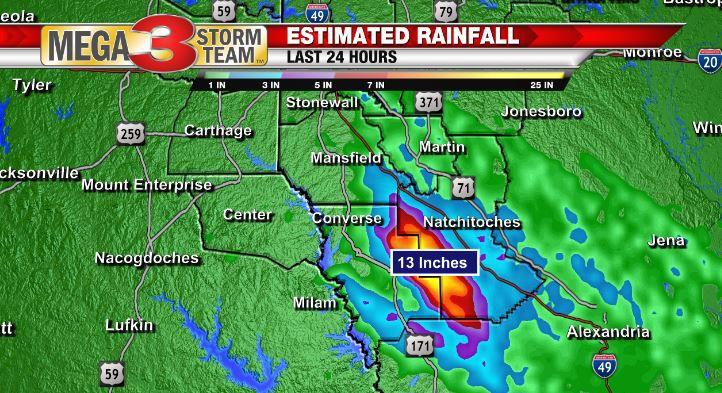 The Shreveport National Weather Service Dual Pol Radar estimated over a foot of rain in eastern Sabine and western Natchitoches parishes.
Our KTBS 3 Weather Watchers recorded much less rainfall:
Toledo Bend totals were at almost 4 inches according to Jerry Dupont near Many.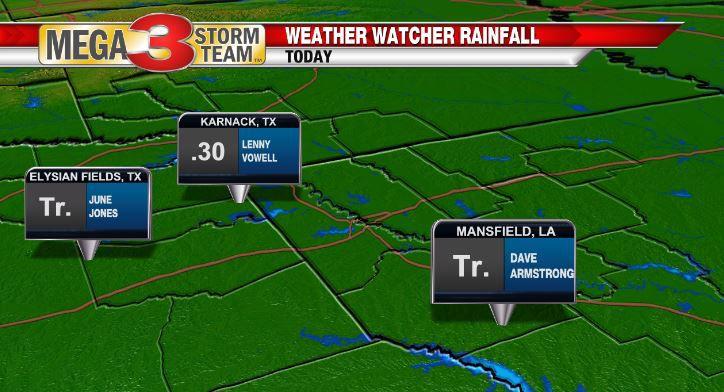 The rest of the ArkLaTex received hardly any rainfall in comparison except for Mike Lyles in Shreveport with 1.22 inches.
Thanks everyone for your information.  If you would like to join our KTBS 3 Weather Watcher program, just sign up here and send us your data.