SHREVEPORT, La. - This picture taken by Kristi Nobles on Facebook at about 1 p.m. Thursday afternoon shows what looks like a funnel cloud or even a tornado in downtown, Shreveport!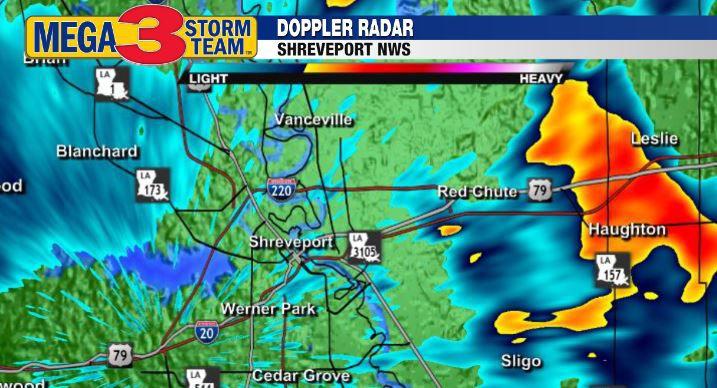 But, checking the Dual Pol Doppler Radar at the Shreveport National Weather Service, the reflectivity showed nothing.  The nearest downpour was over 20 miles away in Haughton.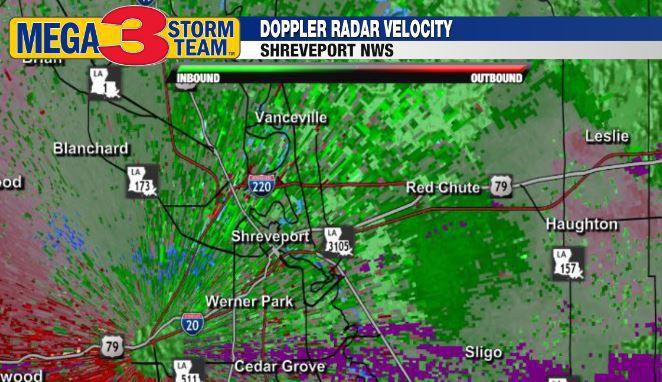 Even the storm relative velocity didn't show any rotation.

The observation from the Regional Airport indicated a thunderstorm well to the east.  The lowest cloud deck over the city was at 900 FT.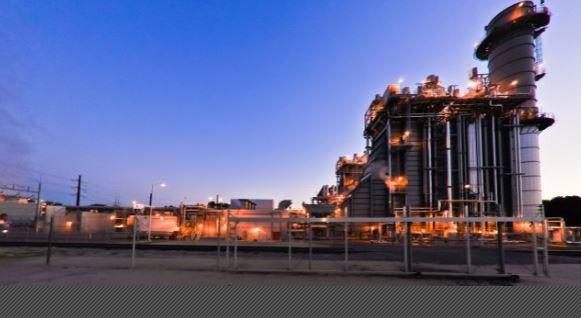 It appears that the funnel was the condensation plume from the J. Lamar Stall Power Plant off Common street rising up into the stratus cloud deck.  It was dark colored because there wasn't much sunlight making it through the clouds.
Thanks for checking Kristi.
Stay Connected
RELATED CONTENT - Click here for the very latest MEGA 3 StormTeam forecast
It's easy to be weather-wise. Keep up with all of the very latest weather developments with the MEGA 3 StormTeam. Joe Haynes, Brian Fowler and Neil Shaw are always on stand-by to help you ride out the storm and keep you and your family safe. You'll also want to arm yourself with the MEGA 3 StormTeam app available for Apple and Android devices. When necessary, look for LIVE coverage on all of your KTBS 3 Now connected devices including KTBS 3.2 and ktbs.com.
Also, use #ktbswx on social media to report damage, flooding or post images and video. Please remember, SAFETY FIRST.