SHREVEPORT, La. - The KTBS 3 Storm team is a tracking a strong tropical wave in the eastern Atlantic ocean.  This wave is moving toward the west at 25 mph.  Intense thunderstorms along the boundary are evident in the bright colors shown on the satellite image.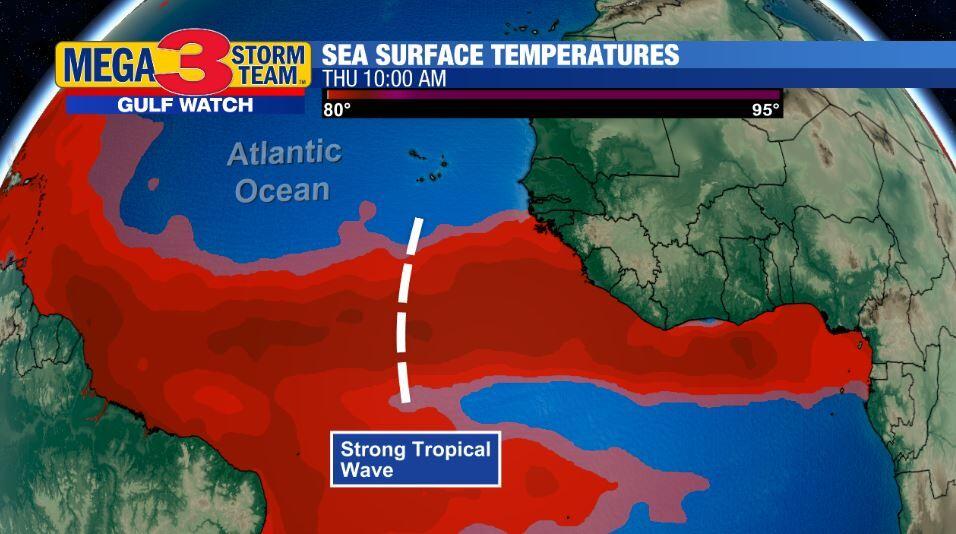 This wave is heading toward warmer tropical waters in the central Atlantic which could strengthen it in the next few days.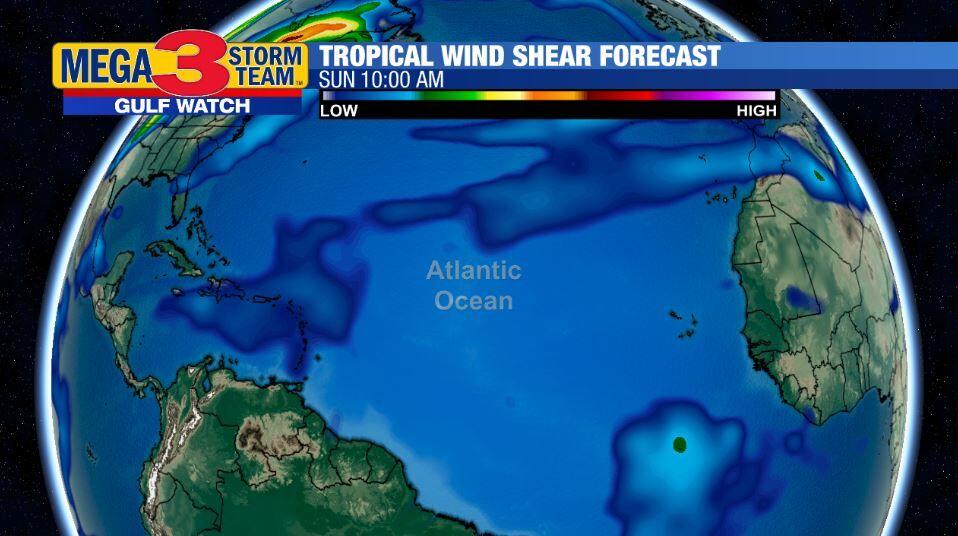 Wind Shear is forecast to be light during this time which could also aid in the wave's development into a depression.
Follow the tropics with Gulf Watch on Digital 3.2 our 24 Hour Weather Channel.  Also, check out our Hurricane Tracker on ktbs.com.