SHREVEPORT,La. - Tropical Storm Barry continues to churn up the waters of the northern Gulf of Mexico.  The visible satellite image shows a very disorganized system with the center on the edge of the clearing.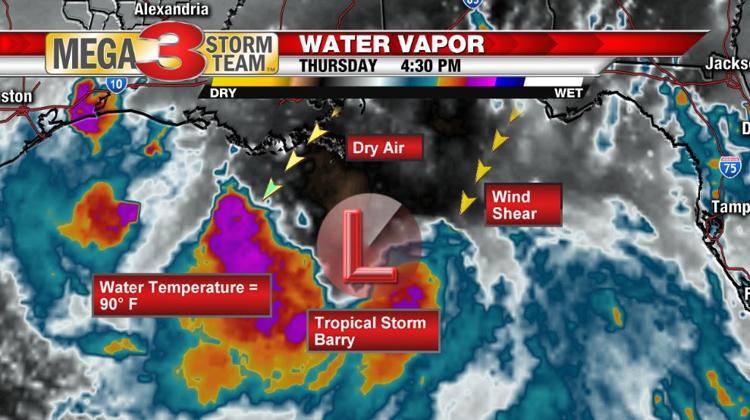 Strong northeast winds are pushing dry air (shown in black) into Barry.  That's why the skies are clear over the northern half of the storm.  Very warm 90 degree gulf water is barely keeping the system alive at this time.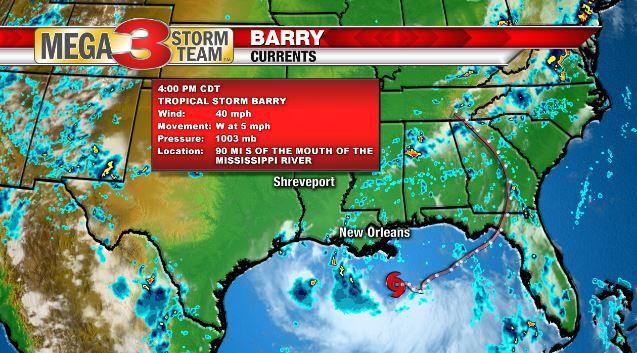 Here is the latest from the National Hurricane Center.  Barry has 40 mph winds and is moving west at 5 mph.  The pressure remains high at 1003 mb, but dropped a little today.  Consistent falling or lowering of the barometric pressure in the storm's center usually coincides with strengthening.  That is expected to happen before landfall.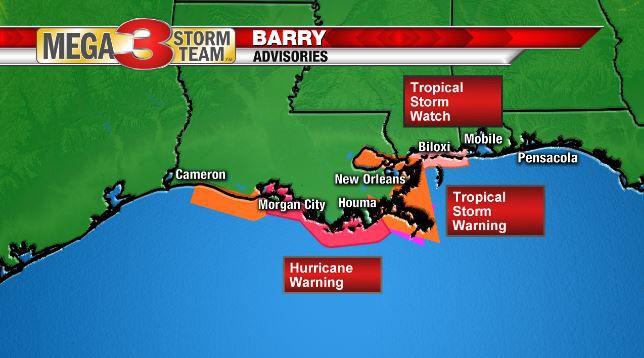 Hurricane Warnings are now posted along the central and southeast coast of Louisiana.  This means 74 mph or higher wind gusts are possible in the next 36 hours.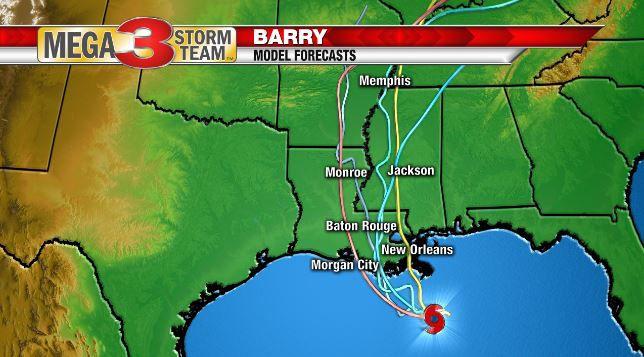 Computer model forecasts show the storm moving along or close to the Mississippi River during the next 5 days.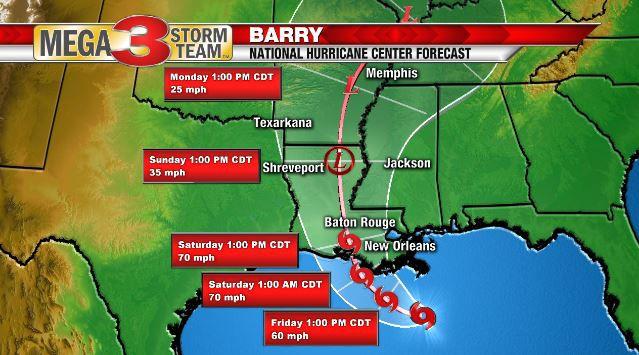 The National Hurricane Center follows that thinking with it's official path in red.  The statistical uncertainty is shown in white.  Barry is forecast to make landfall Saturday morning as a strong tropical storm.  Then, it pushes inland weakening to a depression by Sunday.
Stay tuned to KTBS 3, KPXJ CW 21, Digital 3.2, the KTBS 3 Hurricane Tracker and our Weather App. for updates.  The next complete advisory will be issued at 10 PM.