The National Hurricane Center is monitoring a strong tropical wave in the western Atlantic for possible development into a depression or a tropical storm over the next few days.
Both the GFS or Global Forecast System model and the ECWMF or the European model show this system becoming a strong tropical storm perhaps a hurricane in the Gulf of Mexico next week!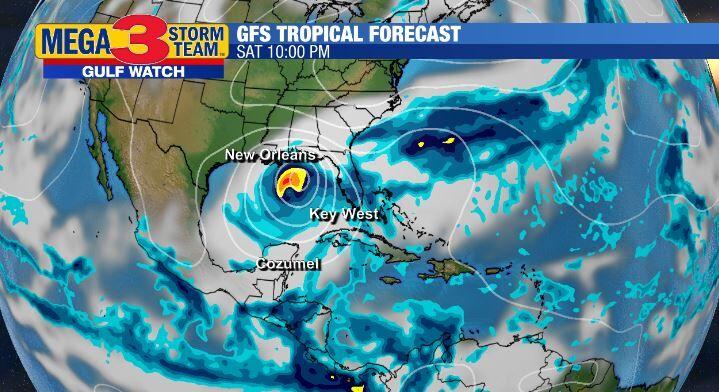 The latest run of the GFS has the storm south of the Florida panhandle as of Saturday evening.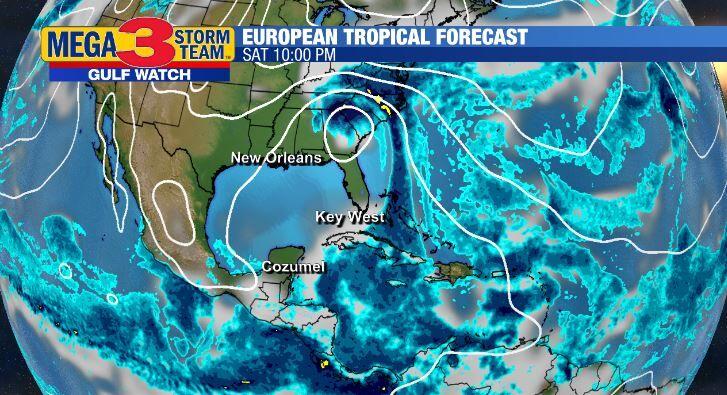 At the same time, the European model projects a weaker storm over north central Georgia.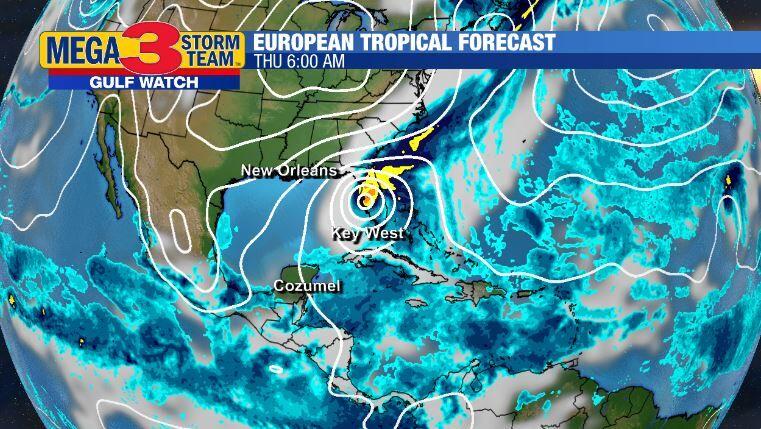 In other words, it has the storm making landfall a few days before in Florida and moving north to Georgia by Saturday evening.
The forecasts have changed some over the past few days.  And it's likely more fluctuations in location and intensity will appear in later forecasts.  Hopefully, a more accurate synopsis will occur later this week.
Track this possible storm and the rest of the tropics with the KTBS 3 Hurricane Tracker.  Also, check out Gulf Watch on KTBS 3.2.