NEW ORLEANS (AP) - A potential tropical storm brewing in the Gulf of Mexico presents twin troubles for parts of southeast Louisiana.
RELATED ARTICLE - Louisiana State Emergency Operations Center moves to Level 1 Operations
It could contribute to the rising of an already high Mississippi River, with water reaching the tops of levees this weekend. And there is also the widespread danger of flash floods like the one that walloped New Orleans on Wednesday. Officials said that storm dumped as much as 8 inches in parts of the metro area in three hours.
RELATED ARTICLE - Louisiana braces for slow-moving possible weekend hurricane
RELATED ARTICLE - New Orleans mayor declares emergency
The Gulf disturbance that spawned the floods was forecast to strengthen into a tropical storm by Thursday night.
Forecasters said Louisiana could see up to 12 inches of rain by Monday. Some areas could get 18 inches.
Mississippi and Texas were also at risk of torrential rains.
Louisiana Gov. John Bel Edwards has declared a state of emergency in advance of the storm.
Stay with KTBS 3 News on the air and on-line for continuous updates over the coming days.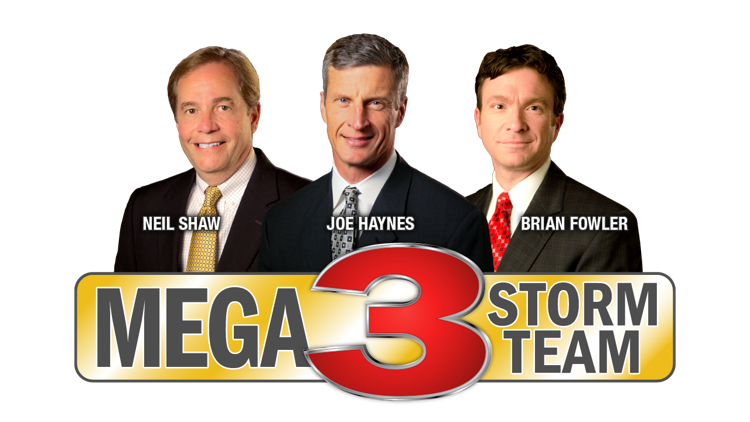 STAY CONNECTED
RELATED CONTENT - Click here for the very latest MEGA 3 StormTeam  forecast
It's easy to be weather-wise.  Keep up with all of the very latest weather developments with the MEGA 3 StormTeam.  Joe Haynes, Brian Fowler and Neil Shaw are always on stand-by to help you ride out the storm and keep you and your family safe.  You'll also want to arm yourself with the MEGA 3 StormTeam app available for Apple and Android devices.When necessary, look for LIVE coverage on all of your KTBS Everywhere devices including KTBS 3.2 and ktbs.com.
Also, use #ktbswx on social media to report damage, flooding or post images and video. Please remember, SAFETY FIRST.