Cristobal battered the Gulf of Mexico for much of last week and early this week.  Finally, it came ashore in Louisiana, crossed the country and moved into Canada dissipating a few days ago.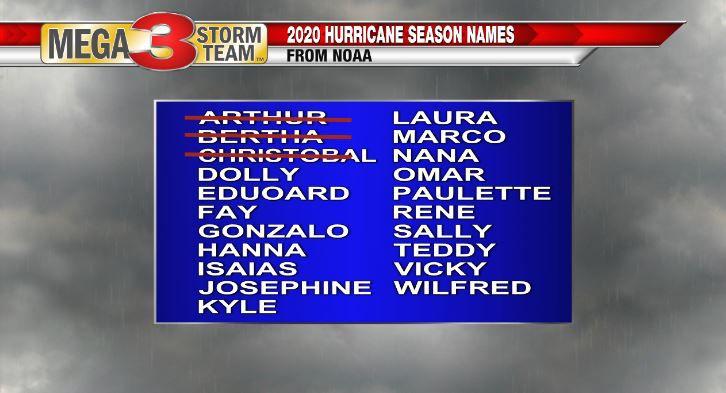 Cristobal was the third named storm of this very young hurricane season.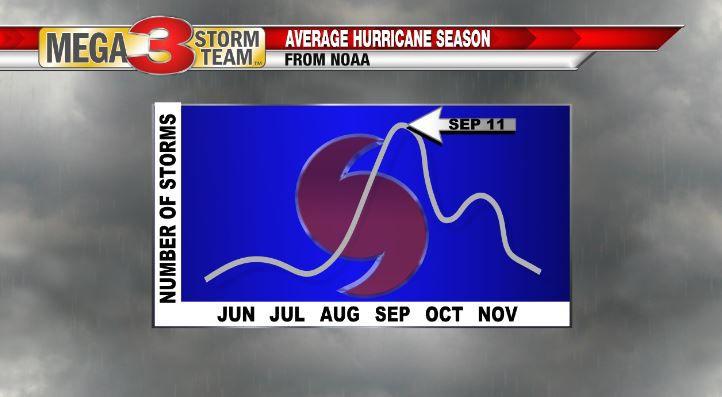 Usually, it takes a while for the tropics to become active.  The season starts in early June, but the peak averages the first week of September according to the National Hurricane Center.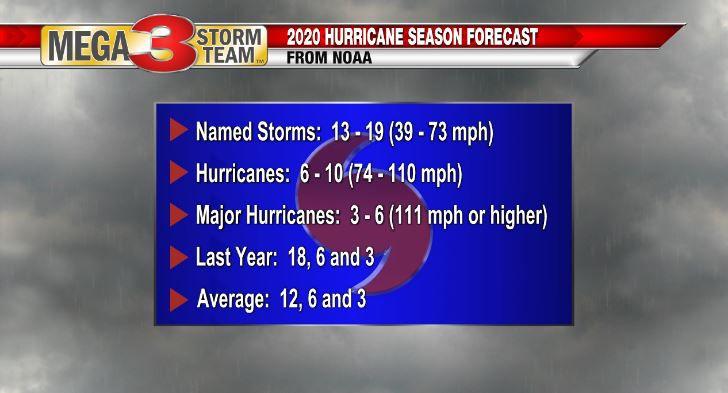 This year is forecast to be active due to a very warm Atlantic Basin, a lack of an El Nino and a busy west African monsoon.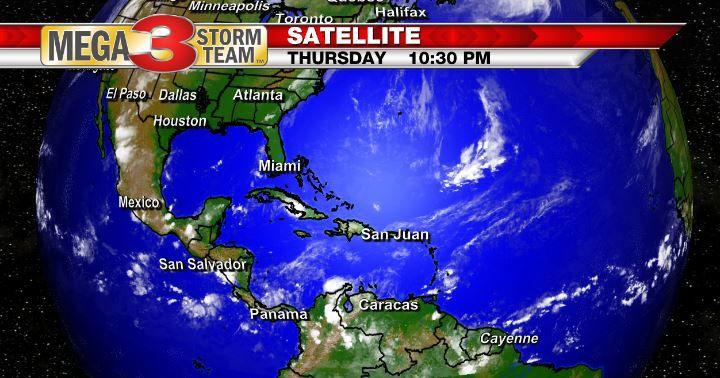 But at least for the next few days, the National Hurricane Center is forecasting tranquil conditions.  As of Thursday evening, there were no tropical systems roaming the Atlantic Basin.
Follow the tropics 24/7 with the KTBS  3 Hurricane Tracker.
Stay Connected
RELATED CONTENT - Click here for the very latest MEGA 3 StormTeam forecast
It's easy to be weather-wise. Keep up with all of the very latest weather developments with the MEGA 3 StormTeam. Joe Haynes, Brian Fowler and Neil Shaw are always on stand-by to help you ride out the storm and keep you and your family safe. You'll also want to arm yourself with the MEGA 3 StormTeam app available for Apple and Android devices. When necessary, look for LIVE coverage on all of your KTBS 3 Now connected devices including KTBS 3.2 and ktbs.com.
Also, use #ktbswx on social media to report damage, flooding or post images and video. Please remember, SAFETY FIRST.