SHREVEPORT, La. - This week's weather maker located near Los Angeles late Monday evening is forecast to pass through our area late this week.  It should bring cool and wet weather Friday into the weekend.
Until then, expect Spring-like conditions.  By the way, Spring officially starts 10 days from now on March 19th at 10:49 p.m. CDT.
Here is the forecast timeline: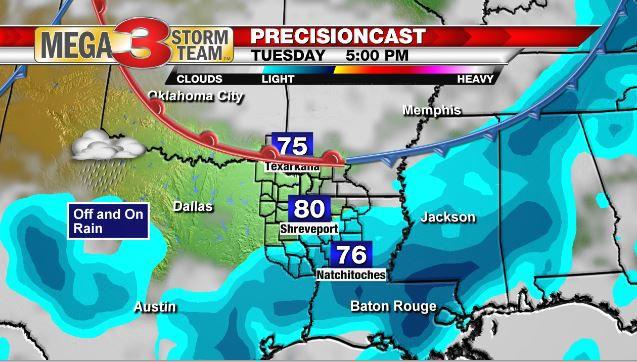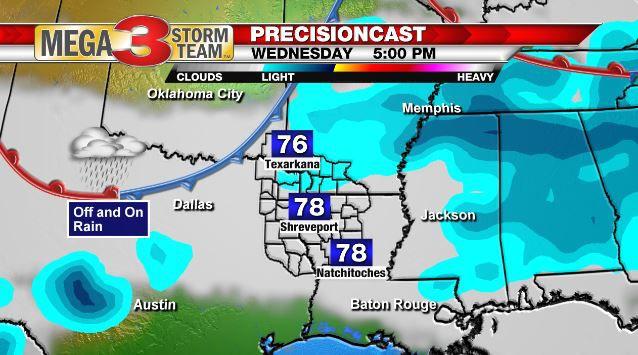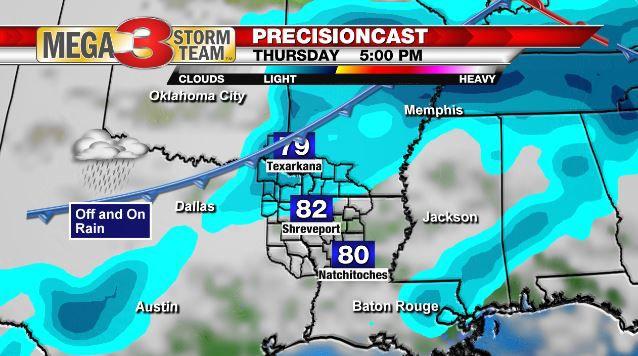 The outlook for Tuesday, Wednesday and Thursday is for highs near 80 with a minimal chance of rain.  Average afternoon temperatures are in the mid 60s this time of year according to the Shreveport National Weather Service.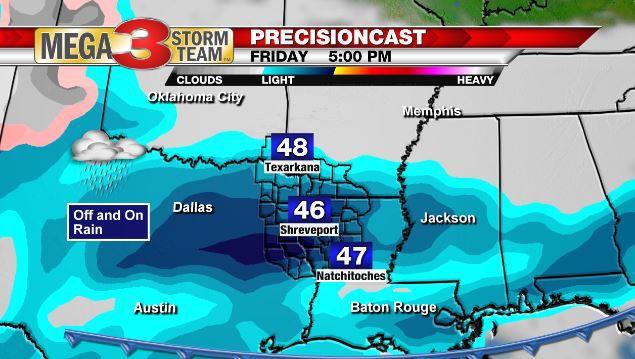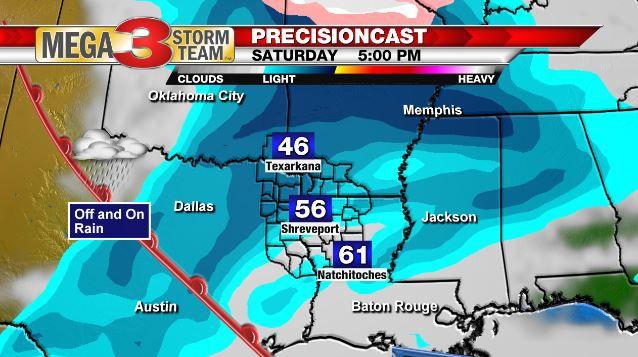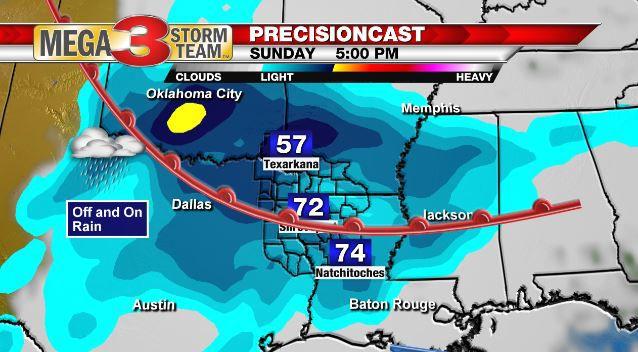 Friday, Saturday and most of Sunday are expected to be cooler with rain.
A warm front should move through the southern ArkLaTex late Sunday afternoon ending the cool-snap.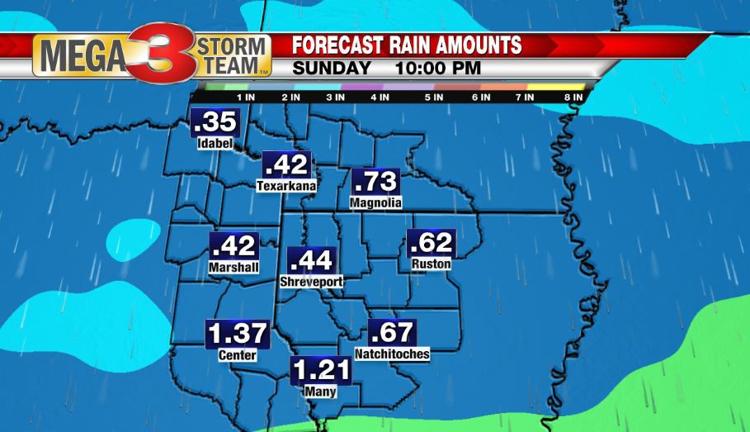 Forecast rain amounts may exceed an inch during this period.
Stay tuned to KTBS 3, KPXJ CW 21, Digital 3.2, ktbs.com, the KTBS 3 Weather App and the KTBS 3 Now devices for updates.