SHREVEPORT, La. - The KTBS 3 Weather Watchers had the task of measuring very warm temperatures Thursday afternoon.  Some had readings in the 90s!  Average this time of year is close to 70 degrees.
Here are their reports:
Over northern sections, both Tommy Lowe in Fulton, AR and Jason Patterson in Atlanta, TX recorded summer-like heat in the 90s.
Lenny Vowell in Karnack, TX registered the warmest reading with 95 today.  Edwin Christian in Crossroads, TX and Leslie Smith in Minden were just a few degrees behind.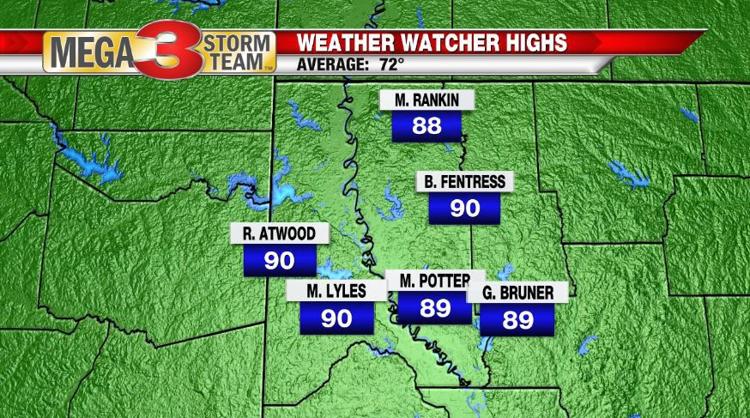 Metro temperatures were near the 90 degree mark including Gale Bruner in Koran with 89.  It's great to Gale her back after her recent surgery!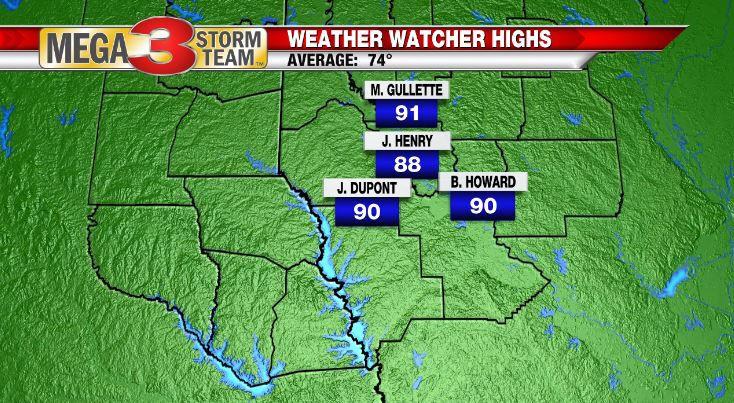 Michelle Gullette had top honors south of I-20 with 91 this afternoon.  Not far off that mark were Jerry Dupont in Many, LA and Barry Howard in Clarence, LA.  Even John Henry reported a high 14 degrees above average in Coushatta.
Thanks weather watchers for your service.
To join our team, register here.  Then, send us your weather data.  Low and high temps plus rainfall work for us.  Severe weather reports are also quite beneficial!