SHREVEPORT, La. - Stormy weather late Wednesday evening brought heavy downpours to the ArkLaTex.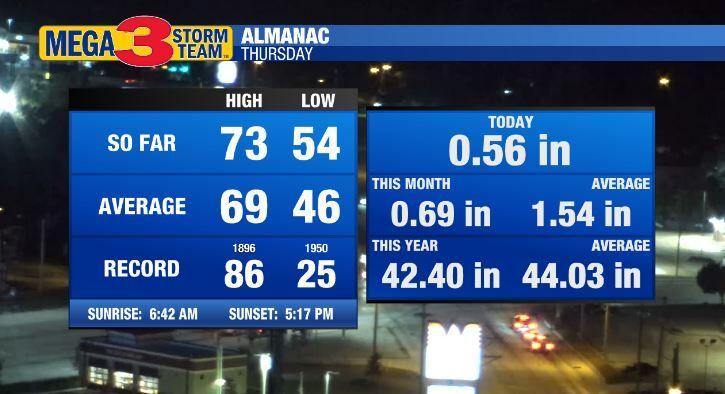 The Shreveport National Weather Service received about a half inch, but some of the KTBS 3 Weather Watchers were well above that.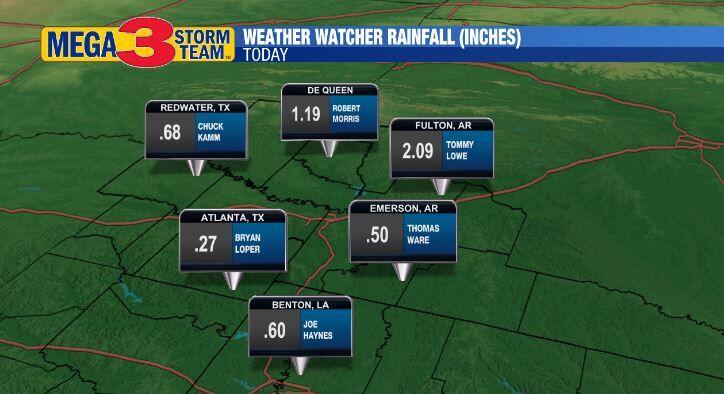 Tommy Lowe in Fulton, Arkansas had over 2 inches followed by Robert Morris in DeQueen with about and inch and a quarter.  Bryan Loper was on the low end of northern totals with .27 inches.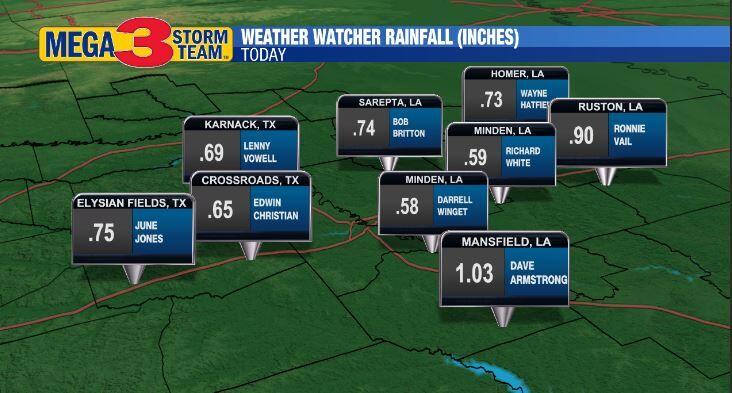 In central areas, Dave Armstrong of Mansfield totaled over an inch followed by Ronnie Vail in Ruston at .90.  Least amount, but still a good soaking came from Darrell Winget in Minden with .58 inches.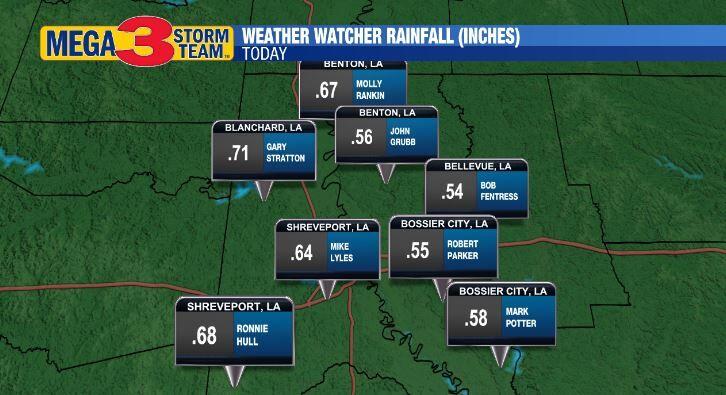 Metro rain totals varied from a half to about three quarters of an inch.  Bob Fentress in Bellevue got .54 inches and Gary Stratton in Blanchard saw .71 inches.  Even Benton picked up .67 inches as reported by Molly Rankin.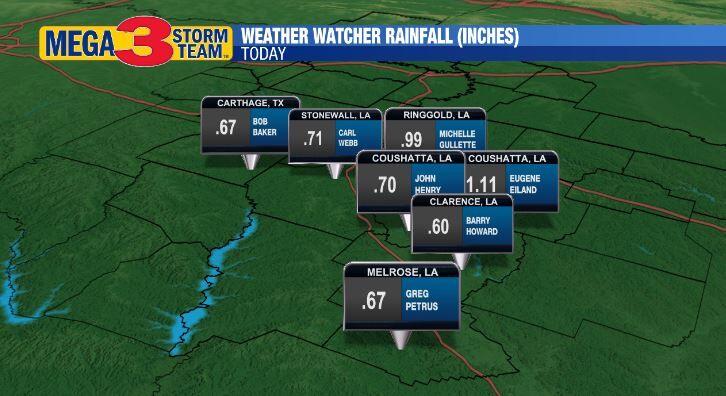 Finally, southern areas received significant downpours ranging from .60 inches in Clarence according to Barry Howard to 1.11 inches in Coushatta as reported by Eugene Eiland.
Thanks KTBS 3 Weather Watchers for your information.  To join our group and represent your part of the ArkLaTex, sign up here and then send us your weather information.