SHREVEPORT, La. - Early Monday morning, a light wintry mix (white and pink shading on the Radar image) occurred across the northern part of the ArkLaTex.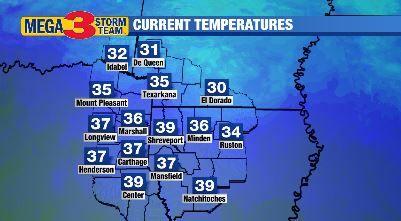 Most of that area was above freezing and closer to 40 degrees.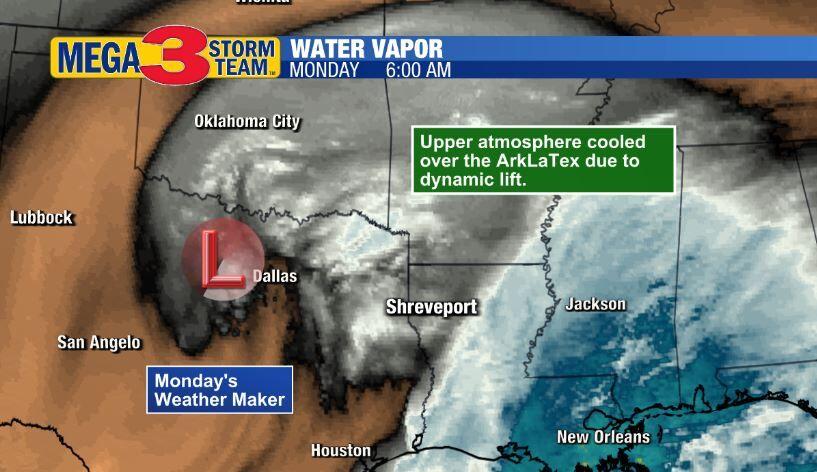 The reasons for the wintry mix...besides the dynamic cooling from the rising air motion imparted by our latest storm system...
We had some evaporative cooling going on.  In other words, rain falling from the clouds at about 10,000 Feet up into the dry lower atmosphere evaporated.  This caused the atmosphere adjacent to the clouds to cool below freezing.  Subsequent rain falling into this cooler atmosphere helped make it to change over to a wintry mix of sleet and snow.
This wintry precipitation continued until the lower atmosphere became more humid.  This is a warming process (liberation of latent heat) that eventually caused the wintry mix to change back to rain.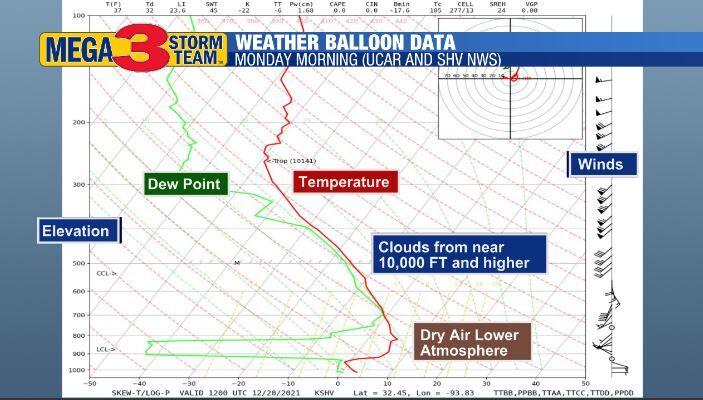 This morning's sounding or weather balloon data from the Shreveport National Weather Service illustrates the very dry air below the cloud deck.  The data shows the dry atmosphere with the red (temperature) and green (dew point) lines far apart.  Plus, the green dew point line or wet bulb temperature was mostly colder than 0 C or below freezing.
The very humid or nearly saturated cloud deck just above is indicated by the red and green lines close together.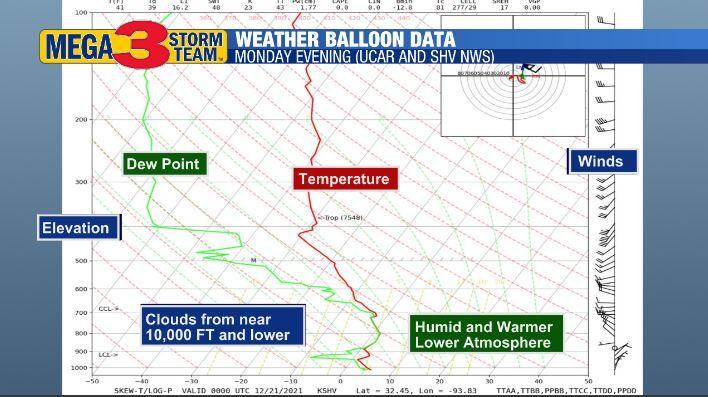 The evening sounding shows the eventual increase in the humidity in the lower atmosphere (red and green lines together) which again warmed the atmosphere (both lines above freezing or 0 C) changing the wintry mix to rain.