SHREVEPORT, La. - A strong cold front is forecast to pass through the ArkLaTex Monday.  Rain and temperatures in the 50s are possible that morning.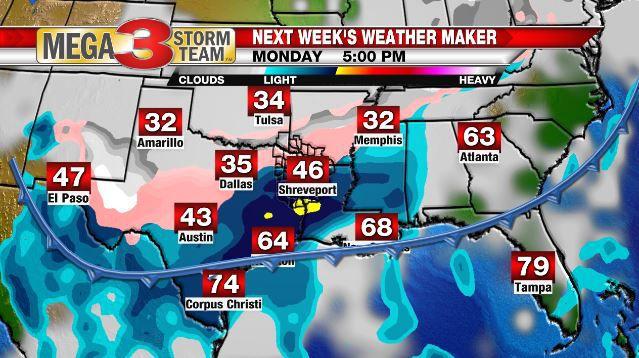 In the afternoon, temperatures fall to the 30s and 40s.  A light wintry mix could develop over northern sections.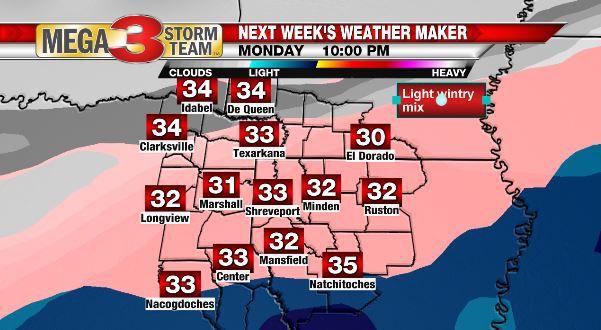 It's possible that the mix may spread across the ArkLaTex and last into the night.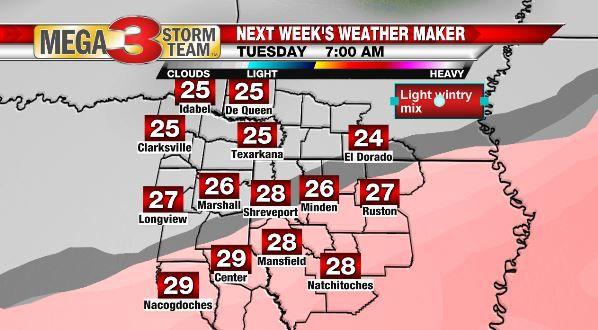 The next morning, patchy ice could form on elevated road surfaces.
This is a preliminary forecast. The weather event is a week away. Stay tuned to KTBS 3, KPXJ CW 21, Digital 3.2, the KTBS 3 Weather APP. and ktbs.com for updates.